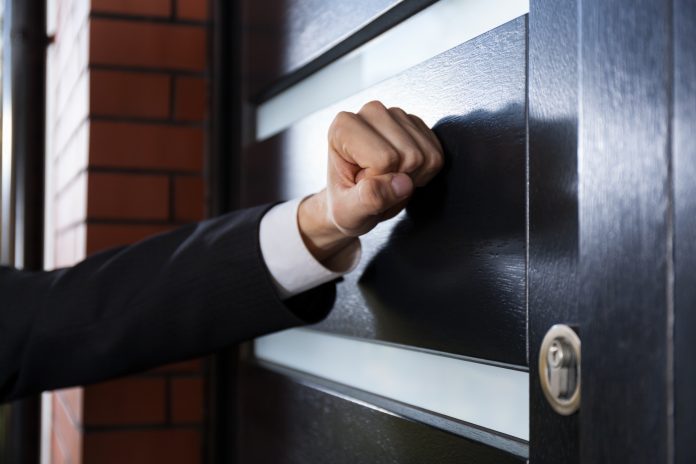 MARLENE SWEENEY
I had never heard of the Mexican tradition of Las Posadas
…until I served in a tri-lingual parish that worked very hard at incorporating different ethnic customs into the community's prayer life.
Beginning on December 16, and for nine consecutive nights, the Mexican families would re-enact the events of Mary and Joseph traveling from Nazareth to Bethlehem. The "Holy Family" would knock at a different door every night and be met with a raucous refusal until, on the last day, they are welcomed. There, in that place, the entire community gathered for praise and festivities. It is a heartwarming tradition in which to participate.
As the years passed and I was no longer a part of that diverse community, I carried my experience of Las Posadas and taught this tradition to my new rather homogeneous parish. Of course, it was modified from nine nights to a single event where the children, dressed as the Holy Family, went door to door in our school, knocking, being rejected, and, at last, finding a place where they were welcomed.
I find this to be a valuable message—for all seasons. Who is knocking at our door? Are we rejecting or welcoming the strangers into our parish, our programs, our community?
Welcoming the Unknown
Disturbing news headlines concerning "unwelcoming situations" seem to have exploded this past year. Immigration laws, evolving school policies, and even church communities have met with media attention after appearing to not welcome certain persons or groups of people.
It can be easy to read these articles, express our indignation at the state of humanity, and never recognize ourselves as players. But for individuals and families who live on the fringes of Church life and don't know how or if they can be members, our roles are paramount. We are key players to opening doors.
As DREs, we are viewed as "the keepers of the keys" that can often allow or ban others from parish activities, educational opportunities, even sacramental life. I doubt that any person in ministry would set out to be a closed door, but often our demeanor, practices, and policies send people in search of another door.
Carol's Story
Carol married a man who was widowed at a young age. Being a cradle Catholic, Carol was excited to find a partner who shared her faith. She was disappointed to discover that his 11-year-old and 12-year-old daughters had never attended religious education and did not celebrate any Sacrament after being baptized. Apparently their mother's illness trumped much of the normalcy of family life during their early formative years.
When Carol became intent on helping them "catch-up," as she viewed it, she felt as if she was met with resistance from her local parish. She was told they needed to enter a program for two years before celebrating Sacraments and, since the group had started in September and her inquiry occurred in December, the girls would need to wait until next year. Carol was told that home-study was not an option.
Carol felt strongly about the girls beginning faith formation classes so they could be with other pre-teens. Yet, she felt her concerns were ignored. Consequently, Carol was angry and upset that her neighborhood parish failed to open the door to embrace her daughters. Subsequently, she traveled to another parish that welcomed the girls and accommodated her needs. The girls quickly became part of the regular middle school program while attending sacramental formation.
All Are Welcomed
Carol's story is not uncommon. A DRE's gruff, no-nonsense approach may be the preferred posture for strangers who come begging to have doors opened. It might be in the better interest of our ministry, however, to work for a kind, gentle touch that invites others to view God's mercy.
Non-traditional families, blended families, children with special needs, and parents with joint custody may approach us already carrying heavy hearts; their church community does not need to add to their burdens. How we schedule our programs, establish policies on attendance, and implement requirements will all speak of our welcoming hearts.
The Last Night of Las Posadas
Let us decide to be part of a community that prides itself on opening doors and welcoming all of God's people. As ministers in today's Church, let us listen to every person's story, hold hands when necessary, work for creative solutions, and be known as people willing to work with others and never against any group.
I want all our parish programs to be like that last room (night) of Las Posada, where we praise God and celebrate our life together.

Marlene Sweeney, M.Ed., MA, is a Certified Pastoral Associate in the Archdiocese of Chicago. Marlene is a writer and poet whose works have appeared in numerous books and periodicals.
This article was originally published in Catechist Catechist magazine, October 2010.
Image Credit: Shutter Stock 226990156