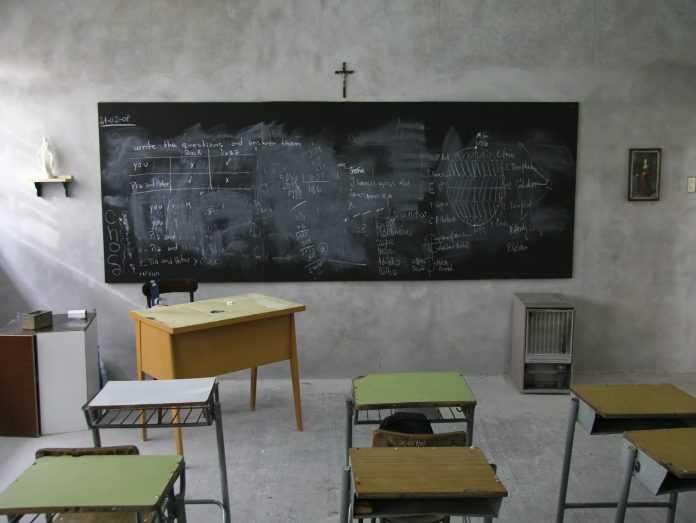 by Kathy Carlisle
As your team begins to gather registrations for your VBS, it is time to consider how best to structure each day's activities. Most likely, participants are assigned to age-appropriate groups. Participants can stay with their group in a designated room and accomplish the activities of the day, or they can move around to various stations that incorporate the VBS theme.
Program materials provide guidance for groups to do songs, craft projects, and games around a Bible reading for the day. By breaking these pieces up into "stations," you can keep participants moving and increase interaction. Our parish utilizes core leaders who stay with each age group to guide them through the activity centers, providing support for facilitators as needed.
There are many opportunities to get creative and have fun with activity centers. Depending on your theme and the gifts of your team, brainstorm ways to mix up the days and rotation of activities. Consider a music station to learn motions to the theme song, or a drama station (space) where older participants can practice and then act out a skit for one of the Bible stories at an assembly. You may offer this every day or on specific days throughout the program.
Interactive Fun
Variety makes for more excitement as your VBS progresses. When considering game time, select activities that reinforce the Bible theme for the day. You can also incorporate outdoor fun: tossing water balloons or using buckets and sponges. Set up an area where each participant goes for a "souvenir photo," such as posing in a tropical tree house, riding a rollercoaster, or dressing as a saint.
Each activity center should encourage participants to share, cooperate, and mingle with one another. At snack time, for instance, say a prayer of thanksgiving and explain a connection between the snack and the day's Bible story. Let participants assemble their snack, like putting together a "sheep sandwich" with marshmallows or cheese when you discuss the Good Shepherd, or mixing "dirt and worms" into pudding cups when discussing God's creation.
Use Your Campus
Another avenue to explore for creative activity centers is your parish buildings and grounds. Each group may be able to tour a designated part of the church. Invite your pastor to explain the sacristy and all the sacred supplies kept there. Ask your music minister to demonstrate how the organ works or to offer a tour of the choir loft. Examine the stained glass windows and share the stories they depict.
Does your parish include a convent or rectory? How about the parish office or school? As you take a tour, invite priests, women religious, your pastoral associate, your principal, or other staff to share about their responsibilities and how they contribute to the life of the parish. Providing VBS participants with a glimpse into the daily workings of the parish diminishes some of the mystery and enables participants to feel more connected to their community.
Get Active!
Using activity centers is a dynamic way to engage VBS participants so that they can be energetic and get their minds and bodies in motion.
A scavenger hunt, for example, is a great tool to help participants find information or learn about a particular topic. Consider, too, hands-on service experiences such as helping to clean up the grounds, planting greenery on your parish campus, or sorting items for a clothing or food pantry. These kinds of activities are dependent on your theme and program goals.
Whatever format you follow, ensure that your VBS has plenty of opportunities to be active and creative. By fostering lively minds and bodies, you make it possible for participants' spirits to be uplifted as everyone fully benefits from all your VBS offers.

Kathy Carlisle has worked in ministry for over 15 years at national, diocesan, and parish levels. She holds an MEd from Loyola University Maryland. She directs the VBS program at her parish, St. Rose of Lima in York, PA, where she also assists with the religious education program.
---
Copyright 2011, Bayard, Inc. All rights reserved. This article is protected by United States copyright and other intellectual property laws and may not be reproduced, rewritten, distributed, redisseminated, transmitted, displayed, published or broadcast, directly or indirectly, in any medium without the prior written permission of Bayard, Inc.
This article was written by the Catechist Staff and appeared in Catechist magazine, February 2011.
Image Credit: Shutter Stock 36076513