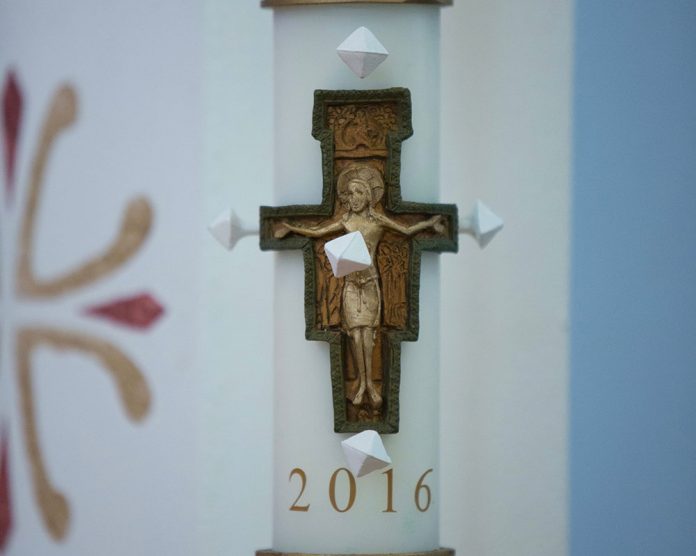 by Patricia Mathson
Celebrating Saint Marguerite d'Youville
Mother of Universal Charity
Feast day: October 16
[CLICK HERE]
for a Saint Page about St. Marguerite d'Youville that your learners can take home to share with their families.
Marguerite lived in Quebec, Canada. She was born in 1701, the oldest of six children. Her father died when she was only seven years old and her family lived in poverty. When Marguerite grew up, she married, but four of her children and her husband died. She started a store to earn money to raise her two sons. Her sons eventually became priests.
Person of Compassion
Marguerite helped care for those who were sick and living in poverty. She shared God's love with everyone, even with those who were against her.
Cared for the Sick
In 1747 Marguerite became the head of a hospital in Montreal. She took in everyone who was sick regardless of their ability to pay. When the hospital burned down, she rebuilt it. Sometimes only a lot of prayer got Marguerite through difficult times.
Her Work Continues
Marguerite started the order of the Sisters of Charity of Montreal. They continue her work today in hospitals, nursing homes, schools, and orphanages. Her example of service shows us that we, too, are to love others in Jesus' name and pray for them.
What Can We Do?
Let's talk about St. Marguerite d'Youville. Did Marguerite have an easy life? What did she do for others? Is God with us, too, in the difficult times? Why is it important to be people of compassion? How can we help people who are sick?
Let's act out a Bible story about Jesus healing the sick as it is read from Luke 18:35-43. (Have the children mime the actions, but there are no speaking parts. You will need people to act as Jesus, the blind man, and the crowd.)
Let's collect supplies for a free clinic in the neighborhood. They provide medical care for sick or injured people at no cost. We can ask family members to donate adhesive bandages, rolls of gauze, adhesive tape, cotton balls, antibiotic cream, and hand sanitizer.
Prayer
Loving God, help us to follow the example of St. Marguerite d'Youville. She was a compassionate person who helped the sick. Open our hearts to the needs of those who are sick at home, in hospitals, in hospice care, and in nursing homes. Amen.
Patricia Mathson has many years of experience in faith formation as a DRE. She holds a Master of Religious Education degree from the University of Dallas and currently is the children's ministry coordinator at a family shelter in Des Moines, IA. Patricia is the author of many books including Prayers and Activities on Service (Twenty-Third Publications).
---
Copyright 2013, Bayard, Inc. All rights reserved. This article is protected by United States copyright and other intellectual property laws and may not be reproduced, rewritten, distributed, redisseminated, transmitted, displayed, published or broadcast, directly or indirectly, in any medium without the prior written permission of Bayard, Inc.