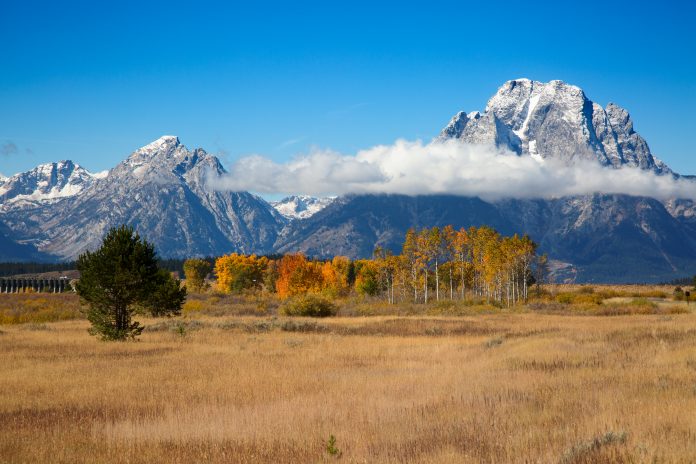 Sr. Lou Ella Hickman, IWBS
See the end of this article for additional activities and resources.
"Ego te baptizo in nomine Patris, et Filli, et Spiritus Sancti." With these words, Black Elk, Lakota medicine man, became Nicholas Black Elk. He was baptized a Catholic. The day was December 6, 1904—the feast of St. Nicholas. Nicholas Black Elk lived the rest of his life as a devout Catholic. He became a respected catechist among his own people and neighboring tribes.
A Healer
Black Elk was born in 1863 near Little Powder River in Wyoming. When he was nine, he had a vision revealing he would become a great healer. Eventually, he did become a healer; he became a medicine man, like his father. Black Elk would become an even greater healer after his conversion.
During his lifetime, Black Elk witnessed the Battle of the Little Bighorn in 1876 and the massacre at Wounded Knee in 1890. He toured with Buffalo Bill's Wild West Show. He married Katie War Bonnet in 1892. She and their three children became Catholic before she died in 1903. Black Elk then married Anna Brings White, a widow with two daughters, in 1905. Anna died in 1941.
A Leader and a Teacher
Because there were few priests available, Black Elk was trained to lead Sunday services with hymns and prayers. Much of his catechizing would take the form of teaching after the Scriptures were read.
Black Elk often ministered to the sick and traveled with priests to help evangelize neighboring tribes. Through his leadership role as a catechist, Black Elk helped heal his people as he, himself, lived through difficult times with low pay and long hours of work. His daughter, Lucy Looks Twice, recounted that her father believed his role as a catechist was the most important one in his life.
To See and See Again
Author and poet John Neihardt met Black Elk in 1930 on the Pine Ridge Reservation in South Dakota. Through an interpreter, their conversations were recorded and then published in a book titled Black Elk Speaks. It wasn't until 1961, however, that a reprint would spark great interest in the Lakota culture. Through the years, the book has been reprinted amid some controversy concerning its accuracy.
Black Elk died in 1950.
It's important that we understand what the new evangelization is. Saint John Paul II described it as a "great re-launching" in terms of faith. What might this re-launching look like in terms of catechesis? It simply means that we take another look at what we already believe, do, and teach—like Nicholas Black Elk did. Again and again, throughout his life, he would see the face of Jesus Christ in his own people. How can you help your students do the same?
Activities
* Role-play the way that Black Elk would share his faith with other Native Americans.
* Find Black Elk's picture on the internet. Make copies of it, cut them out, and have students write next to the pictures their own personal prayers for the courage to share their Catholic faith with others. Have students use the cards as bookmarks.
* Have students research Lakota images (or images from other Native American tribes) of Jesus, Mary, or the saints. Discuss how these images help enrich faith.
* Have students research Native American pictographs and have them make pictographs of Black Elk's life. Each student can make one, or work on one large pictograph as a class. (Search for pictograph websites that have activities for children. You can use rolls of brown paper towels for this project; the rough brown stock gives the impression of animal hide on which pictographs were often drawn.)
* Have students research the topic of the "talking stick." Then have them pick a topic you are studying in religion class and create a talking stick to help teach the topic. The topic can be the same for each student or each student can pick his or her own topic. (The talking stick was not only a symbol for leadership; it also was a way to help facilitate discussion in a group. See if the talking stick activity encourages leadership and discussion in your classroom. For a short article with the essential information on the talking stick, search The Talking Stick by Dr. Carol Locust on the internet.)
Sister Lou Ella is a spiritual director. She has a master's degree in theology from St. Mary's University in San Antonio, TX. For over 17 years, she taught at all levels and has served as a part-time librarian.
Additional Activities and Resources
* Have students create one long pictograph catechism. Help them brainstorm what they will include in their pictograph catechism that will help students their own age learn about the Catholic faith.
* Stories and storytelling are very important in Native American cultures. Have students tell their favorite stories about Jesus, using as much detail as possible.
* Review the Corporal Works of Mercy with your students and explore the many different ways your parish lives out the Corporal Works of Mercy.
* While Black Elk became a respected catechist in his tribe, some members did not like his conversion. Role-play how Black Elk might have spoken to these people.
* Research St. Nicholas and talk about why that was a good name for Black Elk to take when he was baptized.
* What do you think Black Elk would emphasize in teaching young people today about the Catholic faith? Why do you think Black Elk considered his ministry as catechist to be the most important one in his life?
Resources
* Native American Catholics at the Millennium (USCCB, 2002)
* "Riches of Diversity through Inculturation: The Catholic Church Welcomes the Faith and Devotions of Its People." Ann Ball; Our Sunday Visitor Newsweekly (1/30/2009)
* Constitution on the Sacred Liturgy, n. 37
* A Retreat with Black Elk: Living in the Sacred Hoop. Marie Therese Archambault, OSF; St. Anthony Messenger Press (1998)
* Black Elk Speaks. John G. Neihardt; various publishers and release dates (This work, translated into many languages, has been controversial among scholars of Native American culture.
* Black Elk: Holy Man of the Oglala. Michael F. Steltenkamp; University of Oklahoma Press (1997)
* Black Elk: Medicine Man, Missionary, Mystic. Michael F. Steltenkamp; University of Oklahoma Press (2009)
* The Sacred Pipe: Black Elk's Account of the Seven Rites of the Oglala Sioux. Joseph Epes Brown; University of Oklahoma Press (1989)
---
Copyright 2014, Bayard, Inc. All rights reserved. This article is protected by United States copyright and other intellectual property laws and may not be reproduced, rewritten, distributed, re-disseminated, transmitted, displayed, published or broadcast, directly or indirectly, in any medium without the prior written permission of Bayard, Inc.
This article was written by the Catechist Staff and appeared in Catechist magazine, March 2014.
Image Credit: Shutter Stock 534047113