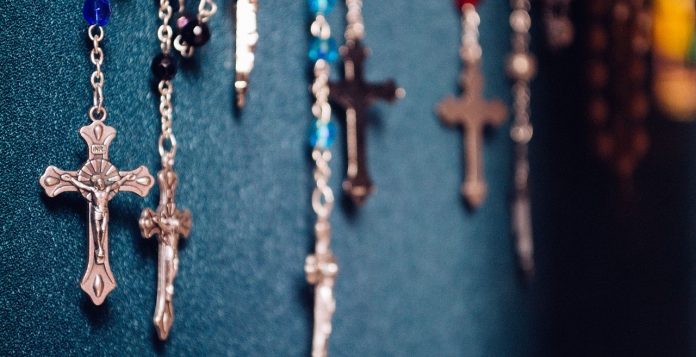 A Rosary-Based Prayer Group for Women
PAT GOHN
A prayerful friend and a good cup of coffee forever changed my experience of the Rosary. Years ago, I met a new friend at church. As I got to know her, I learned her coffee pot was always on and her prayer of choice was the rosary. Her love for the Blessed Virgin Mary had a profound effect on me.
We two began praying the rosary together once a week in our homes as our little children played. Then we had our coffee and offered snacks for the children. Soon a powerful, yet simple, idea percolated alongside the coffee we'd brew: why not pray the rosary with other women in the same state of life? In time, "Mothers' Morning of Prayer" was born.
With our pastor's blessing, we took the next step and placed an announcement in the church bulletin. The model was simple: Pray first, fellowship second.
The Fruits of Prayer
Mothers' Morning of Prayer grew season by season. When we outgrew our home-based model, our parish team opened weekly space for the group in the parish center. We used two large meeting rooms. One room was for supervised childcare, and another was filled with mothers and infants praying across the hall. It took more coordination, but there was much answered prayer, not just in the lives of those women, but in their families, the parish, and beyond!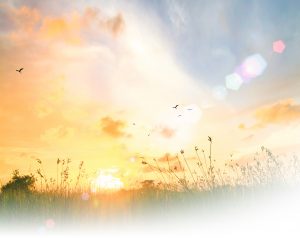 Someone donated a beautiful statue of Our Lady of Fatima to the group. Mary's statue had a prominent place during prayer times. And when the meeting ended, her statue was sent home with a different family each week, before returning to the next meeting.
"Prayer first, fellowship second" mirrored a spiritual reality. The more Mary became a model of prayer for these women, the more they became models of service to one another and other families. They cared, nurtured, cooked, empathized, cheered, cried, mourned, rejoiced, loved, and hugged. They nursed babies and nursed hearts. Experienced moms welcomed newer moms. They poured coffee and listened. They did it all with a sublime holiness that I attributed to the power that comes from praying first. Hundreds of prayers prayed on thousands of beads.
The Benefits of Using a Prayer Book
A helpful resource for these meetings has been the pocket-sized book, Scriptural Rosary. (See ChristianicaCenter.com.) Using the book offered four benefits. First, the scriptural meditations taught the richness of the mysteries of the rosary. Second, different group members could easily take turns leading the prayers. Third, it also allowed a mother to take a break to tend to a child's needs, and then return and get back into the flow of prayer. Finally, using a book provided a non-threatening, "no experience necessary" approach for newcomers.
My children are grown now, yet from time to time small groups of "alumni" from the morning group reconnect in an evening rosary setting. It's still a simple model that women can use to pray, intentionally, together.

PAT GOHN, MA, is editor of Living Faith , a quarterly booklet of daily Catholic devotions. For subscription information, visit LivingFaith.com.
ROSARY PHOTO: StockSnap, Pixabay
PHOTO: JACOB_09/SHUTTERSTOCK
This article was originally published in Catechist magazine, February 2018