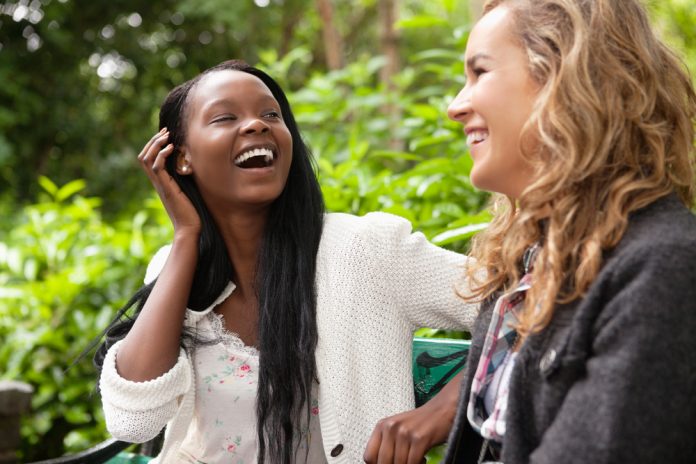 BY LISA MLADINICH
I posted a complaint on Facebook a while back: I was feeling uninspired. Right away, a friend remarked that she always starts every day in praise. I was taken aback, realizing that I hadn't made time for my morning Liturgy of the Hours for a while, with its standard opening line: "Lord, open my lips and my mouth will proclaim your praise!"
I praised God right away for a life full of blessings–even the sorrows, which have brought with them so many graces–and my spirits lifted. When I awoke the next morning, my heart poured forth more happy praises, giving the day the light and joy–the radiance–it so sorely needed.
The sudden return of high spirits brought to mind another morning practice that had faded from use. Several months ago, I attended a superb marriage weekend called Living in Love, where I learned to pray every morning for the grace to show my husband that he is loved and loveable.
It is a powerful practice and can likewise be used to show our students, our families, friends, and colleagues that they are loved and loveable. Taking love as the first priority of each day floods our lives with joy.
It's amazing the way small changes can bear immediate and lasting fruit if we make the choice to be open to what at first may seem counterintuitive–like praising God when His love seems to be a thousand miles away, or showing someone who is hard to love how loveable they are in the eyes of God.
To be open to the power of God to transform our lives sometimes requires real courage in the face of seeming impossibility. In short, if we want miracles, we have to humble ourselves and suspend all human objections to God's promptings–because humility leads to glory.
Humility is so out of fashion. The world likens it to the death of the self, preferring the grandiose self-importance of personal pride. But for me, humility is just another word for realism. The reality is that I need God. He made me, and He knows what's best for me.
Humility is not another word for self-hatred or neurotic feelings of worthlessness; we should view our failings in the light of the hope that is ours in Jesus Christ–remembering that, in spite of our weakness, in Him we can do all things (see Philippians 4:13).
At the wedding feast in Cana, Mary turned to the servants and said, "Do whatever he tells you" (John 2:5). Jesus instituted the sacraments in order to bridge the gap between Heaven and earth. He told us to use them in order to allow Him to minister to us and strengthen us.
So, if you haven't been to confession for a while, especially if your Mass attendance has been spotty or you've been through a rough patch, don't hesitate to get it handled. There are guides to confession and terrific examinations of conscience available online. I hear the IConfess app is great, too.
Jesus, we know, is the source of all that is good, beautiful, and true. He is the answer to everything: our longings, questions, problems, and fears.
To be filled up and radiant, to be a channel of grace and love in and out of the classroom, is first to recognize our emptiness and then to run with praises on our lips to the One–the Only One–who can fill that aching hole in our hearts. This is the narrow path that leads to the radiant glory of authentic witness.
Lisa Mladinich is a Catholic wife and mom, catechist, and author of the popular booklet, Be an Amazing Catechist: Inspire the Faith of Children (Our Sunday Visitor). She is a columnist at Patheos.com. Find the rest of her books at AmazingCatechists.com.
Image Credit: Tyler Olsen / Shutterstock 75177976