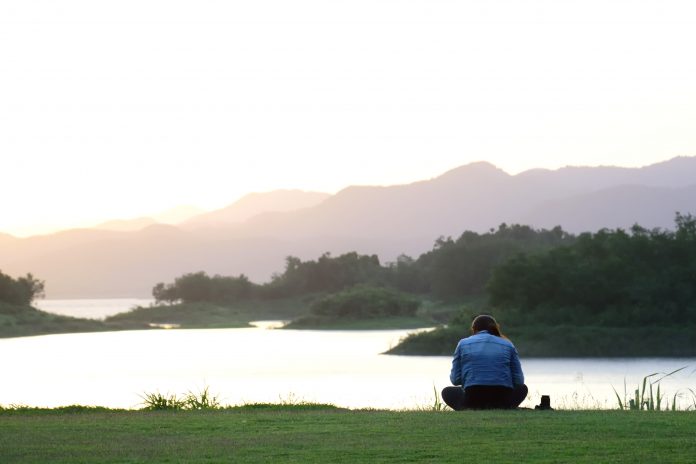 by Marlene Sweeney
"Is that all there is?" "Can't we stay a little longer?"
"I was hoping this would never end!"
Whenever Sacraments are celebrated in the springtime, I imagine the participants exclaiming these sentiments as the rest of the parish staff begins to enter summer mode.
We all know the end of the school year often brings a sense of relief. Tired teachers and busy administrators look forward to a welcomed pause and time away from constant activity.
Catechetical directors often follow an academic calendar and find themselves sharing similar feelings. Weekly programs come to an end, parish celebrations are complete, and it feels like another year's work is over.
But is it?
Do the newly initiated deserve an extended period of hand-holding and deeper inquiry? Can the spirit of mystagogy pervade all of catechesis in your parish? Or, where you live, is it true that CCD really means communion, confirmation, done?
The Mystagogical Path
Sacramental formation begins with waiting, and it ends with waiting. Families approach their parish community with expectations of having one of their members celebrate a Sacrament. They spend a period of time preparing with the community for this milestone. Following the celebration, the local community too often acts as if the process is complete when, in reality, it is still evolving and deserves the community's support.
When the Rite of Christian Initiation of Adults was adapted by the Church as the model for all faith formation, we were given the often-neglected concept of mystagogy. In RCIA language, mystagogy is that period of time following Baptism, when the newest members of our community are invited to deepen their understanding as well as their lives within the mysteries of faith in which they have chosen to immerse themselves.
Depending on cultures and personalities, there is a wide variety of ways local parishes may implement this period of time—but most critics feel as if few parishes do this well. How many ministers working with families think of offering a period of mystagogy? Might we see the benefit of allowing families a period of reflection on their experience? An opportunity to inquire about areas with which they are still uncomfortable? A time to deepen their community ties and perhaps continue to be mentored in their ongoing participation in the life of Christ?
For a Day or for a Life?
A number of years ago a DRE informed me that he mailed sacramental certificates following Confirmation in his parish because he couldn't count on the certificates being picked up afterwards at church. That got me to thinking about the message we give people. Does everything that happens during our sacramental preparation time focus on the actual day of celebration, or does our language suggest that this is a lifelong process and that we are preparing for just a moment along the way.
If our language is about ongoing conversion—and the process has been one of learning together, praying together, sharing life experiences, and engaging in personal witness—families will discover that this is not a one-time event. They will not feel like they just took a class for a year and now it is over. Instead, they will sense the continuity between what they experienced as a family and the connection to the larger Sunday assembly. New relationships will be fostered as families find opportunities for greater participation in their church and community.
Service and Worship
Setting the tone for this ongoing life of conversion in no way suggests that all DREs owe it to their communities to work year-round. Mystagogy is not about extending programs or adding still more meetings.
Rather, mystagogical catechesis arises from Sunday liturgies. The RCIA model points to Sunday as the "primary and indispensable source" of the Christian spirit. It is designated as the place families grow, learn, and are sustained in their life with Christ.
Summer schedules come fast enough in every parish, but this is not a reason to diminish the Sunday experience. We owe every member of our community the opportunity to deepen his or her grasp on the Paschal Mystery. Inviting people to be part of a community of living faith is a year-round task, and the ways we extend that invitation may vary from place to place.
For example, your parish might offer weekly gatherings before Sunday to break open the Scriptures. You might schedule drop-in morning coffee and theology or quiet times of reflection or planned charitable works. Prayerful and thoughtful gatherings of all kinds form the basis of deepening a family's baptismal identity.
The celebrations of this spring need not end. Pastoral care is year-round. An integrated approach to welcoming people and sustaining their faith will be life-giving to the entire community. As ministers, we need the "new" witness of our newest members to remind us of the ongoing life of Christ in our daily work.
Marlene Sweeney, M.Ed., MA, is a Certified Pastoral Associate in the Archdiocese of Chicago. Marlene is a writer and poet whose works have appeared in numerous books and periodicals. Email Marlene at mcsjames@yahoo.com.
---
Copyright 2013, Bayard, Inc. All rights reserved. This article is protected by United States copyright and other intellectual property laws and may not be reproduced, rewritten, distributed, redisseminated, transmitted, displayed, published or broadcast, directly or indirectly, in any medium without the prior written permission of Bayard, Inc.
This article was written by the Catechist Staff and appeared in Catechist magazine, July 2013.
Image Credit: Shutter Stock 659090347