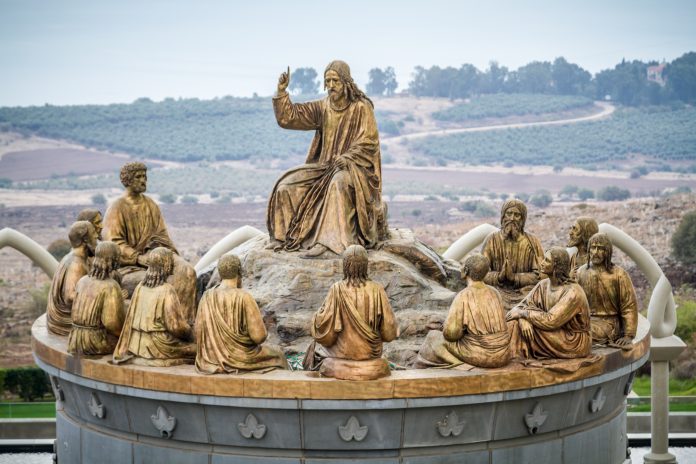 by Michael Daley
No matter the year and no matter the teams competing, Super Bowl advertising and the halftime show are as hyped as the game itself. From a catechetical vantage point, all the hype is a reflection of ourselves and our culture—at their best and at their worst.
Helping your students think critically about Super Bowl advertising and the halftime show can lead to a fruitful discussion about Christian values. The following questions can help you form that exercise:
Questions about the Advertising/Commercials
* How much does a thirty-second ad cost?
* What products are being marketed? Beverages? Cars? Clothes? A lifestyle? What else?
* What is being used to market the products? Sex? Youth and "beauty"? A sense of adventure? Humor? What else?
* Who are the representatives of the products/companies? Models? Athletes? Actors? Movie stars? Everyday people?
* What do you find positive/negative/convincing/questionable about the content of the ads? Are the products necessary for health and well-being? Is the content sexist? Does it play off stereotypes?
* Do the ads work? Are the products presented in attractive/appealing ways?
Questions about the Halftime Show
* Who is performing? Why are these performers popular? Why do you like/dislike them?
* How are the performers dressed? How do they present themselves (and their entourage)?
* What songs do they play? How do the songs present/fail to present Christian values?
* What statement—cultural and/or personal—are they making by playing at the Super Bowl?
Questions about Values
* What values—such as family, modesty, honesty, charity—are clearly present/lacking in the ads?
* How do the ads celebrate/degrade human dignity?
* How do values in the ads conflict/align with Catholic Christian values?
* What positive things might people experience as a result of this annual event?
* What have you learned about values in general and your personal values in particular as a result of this discussion?
* How has this discussion influenced your commitment to be a follower of Jesus?
Granted, you may not be able to consider all of these prompts in your discussion with students. With this in mind, use only two or three of them to lead students into a critical and creative exploration of how marketing tactics that are embedded in our culture can challenge our Christian values and attempt to form our choices.
Michael Daley is a teacher at St. Xavier High School in Cincinnati, OH. His writings have appeared in a variety of journals including Catholic Digest, America, U.S. Catholic, St. Anthony Messenger, and Momentum. Daley's most recent work is Reclaiming Catholicism: Treasures Old and New (edited with Thomas Groome, Orbis Books, 2010).
---
Copyright 2014, Bayard, Inc. All rights reserved. This article is protected by United States copyright and other intellectual property laws and may not be reproduced, rewritten, distributed, redisseminated, transmitted, displayed, published or broadcast, directly or indirectly, in any medium without the prior written permission of Bayard, Inc.
This article was written by the Catechist Staff and appeared in Catechist magazine, June 2014.
Image Credit: alefbet/Shutter Stock 559112293