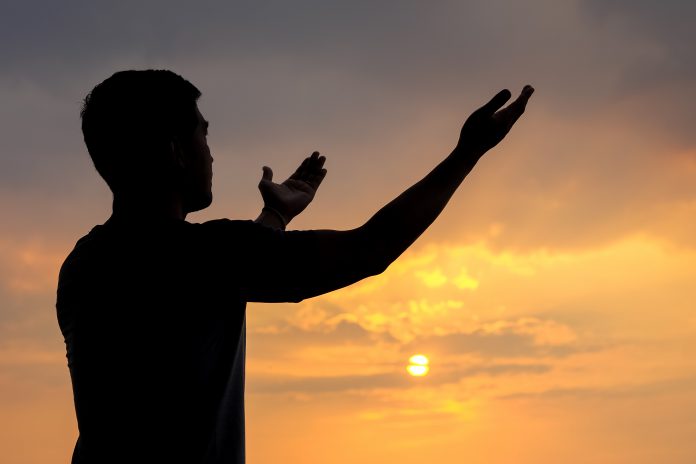 by Sister Alice Ann Pfeifer, CSA
With truth
Lord Jesus, you came among us that we would know the truth and the truth would set us free.
Let this season of Lent be for all Christians on earth a march to freedom! May your once-and-for-all sacrifice made for our freedom translate into sacrifices we make, too, for the freedom of our brothers and sisters everywhere.
Right here in the place where I live, may I remember to do my part to free the poor from hunger and cold. May I work, as you did, to free the stranger from prejudice and discrimination; to free the powerless from exploitation and neglect; to free the sinner and the criminal from disdain and condemnation.
In the classroom where I teach, may I be a role model for my students as you have always been a role model for me. May everything I think, say, and do witness to the truth that you lived and died for, Lord Jesus—for what a great day it will be when all people everywhere finally know the truth that sets them free! Amen.
With compassion
Lord Jesus, when I think about the last sad journey of your life, I am amazed at the great compassion you showed others along the way. Somehow your own sorrows, deep as they were, never blinded you to the sorrows of others.
At the Last Supper, you remained patient with friends who continued to misunderstand you and your mission. In Gethsemane, you forgave the three who fell asleep right after you had asked them to keep watch with you. You healed the ear of a man who came to arrest you. On the road to Golgotha, you tried to comfort the weeping women. On the cross, you spoke with compassion to the repentant criminal, and you made sure that your mother would be cared for after you were gone.
As I recall your deep compassion during those dark hours, I am reminded to keep my own problems in perspective. Thank you, Lord Jesus, for showing me that sometimes a gifted healer is wounded, too, and sometimes a wise teacher dwells in darkness. Amen.
With virtue
Praise you, Lord Jesus, for your life on earth! It was a living work of art! In you, we see every human virtue. Through you, we grow in those same virtues. With you, we, too, become living works of art.
Praise you, Lord Jesus, for your justice! To your Father you gave your last full measure of devotion, and to your brothers and sisters, you gave the respect owed every child of God. Make me more just, Lord, especially when my faith in God is tested and my patience with people is tried.
Praise you, Lord Jesus, for your prudence! Because you habitually followed the lead of the Spirit, choosing and doing the right thing came as second nature to you. Make me more prudent, Lord, especially when classroom situations call for snap decisions.
Praise you, Lord Jesus, for your temperance! You loved pleasure and ease as much as anyone did, yet you never lacked self-discipline. Make me more temperate, Lord, especially when I am inclined to overdo work or play.
Praise you, Lord Jesus, for your fortitude! You let no obstacle or temptation deter you from your mission. Make me more courageous, Lord, especially when I make mistakes and feel like a failure. Amen.
Sister Alice Ann Pfeifer, CSA, has been a Sister of St. Agnes for over 30 years and a religion teacher and writer for the past 20 years. She has a master's degree in pastoral studies from St. Joseph's College of Maine.
---
Copyright 2010, Bayard, Inc. All rights reserved. This article is protected by United States copyright and other intellectual property laws and may not be reproduced, rewritten, distributed, redisseminated, transmitted, displayed, published or broadcast, directly or indirectly, in any medium without the prior written permission of Bayard, Inc.
This article was written by the Catechist Staff and appeared in Catechist magazine, December 2009. 
Image Credit: Shutter Stock 578942014