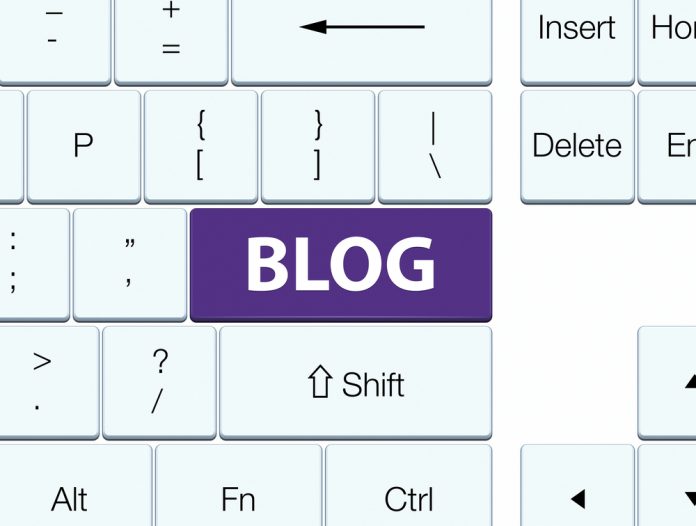 SR. CAROLINE CERVENY, SSJ-TOSF
Advent can be a busy season of parties and shopping. It also presents creative opportunities to reflect on the meaning of the Incarnation—Emmanuel, God with us. An Advent blog—maybe the twenty-first-century equivalent of an Advent wreath—uses technology to connect us to one another during the Advent Season.
A variety of free blog tools are available for this Advent activity: Kidblog, Blogger, and WordPress. If you are not familiar with how to use a blogging tool, choose one of these tools and then use Google Search or YouTube and search for "Name of Tool" tutorial—for example, "Kidblog Tutorial." Watch a video or two to learn how to use the tool. Then open an account and play with the tool as you learn to use it. Ask your children or students for help.
Safe Blogging
What remains is for you to become aware of how to blog safely with children. Here are some instructive websites about blog safety: Kidblog (kidblog.org/home), Tips on Blogging with Students (tinyurl.com/k38fmdp), and Safety Tips on Blogging (tinyurl.com/jvvzj7d).
Weekly Outline and Theme
Are you ready to begin planning your Advent blog? Aim to create a fun and reflective activity for each week. You may wish to use this outline for your weekly blog page:
* activity overview
* embedded video
* interactive activity using Google Forms and Flubaroo (Go to Flubaroo Overview— flubaroo.com/flubaroo-user-guide—to learn how your activity can generate feedback and results you email to your students.)
* link to the Sunday readings (see the USCCB Sunday readings at usccb.org/bible/readings)
* Sunday Gospel reflection question
An example of this outline for the theme "Getting Ready for Advent" ( http://acyberpilgrim.org/2014/10/20/getting-ready-for-advent/ ) may stimulate your own or your team's creativity.
Also, flesh out a weekly theme that you will focus on. What you develop will be a way to engage your students in a weekly reflection about the Advent Season. Here is an example of weekly themes (for a middle-school audience):
* Getting Ready for Advent: An Introduction to the Advent Wreath
* Advent Week 1: Making Advent a More Holy Season
* Advent Week 2: Preparing for the Lord
* Advent Week 3: Announcing the Coming of the Light
* Advent Week 4: Nothing Will Be Impossible for God
* Christmas
Additional Resources
Visit A CyberPilgrim Blog at acyberpilgrim.org for suggested videos, Sunday Scripture readings, and Advent activities.
You may also choose other activities for your weekly page.
* Link to the Sunday readings and include a question for your students (and/or families) to respond by posting a comment.
* Choose a video and create an interactive activity using Google Forms and Flubaroo.
* Be creative with other great ideas you may have.
How will your students know where to find the blog? You could prepare a business card with the Advent URL on it, or you could send an email to your students and families, perhaps weekly, with an Advent message and the URL to the Advent blog.
Share the Tasks
To share the responsibility of creating a blog, utilize a team of two to six persons. By collaborating with others, you can be more creative, assist one another, and share the tasks. For those challenged by lack of time or by distance, use online meeting tools like Google Hangouts, Any Meeting, GoToMeeting, FuzeBox, Join.me, FreeConferenceCall.com, Microsoft Office Live Meeting, or other tools with which you might be familiar. You can work with one another from the comfort of your home offices.
I would love to hear about your Advent blogs. One of the best online communities to join and share your stories is Digital Catechesis. Membership is free. Come to digitalcatechesis.ning.com where you can join by clicking on "Sign Up" link.
Sr.Caroline Cerveny, SSJ-TOSF, D.Min., is founder of Interactive Connections, a ministry that assists organizations and individuals who are interested in becoming Digital Disciples to minister more effectively in a digital culture for evangelizing and faith sharing. Her digital footprints can be found at acyberpilgrim.org and ddbcformation.org.
---
Copyright 2014, Bayard, Inc. All rights reserved. This article is protected by United States copyright and other intellectual property laws and may not be reproduced, rewritten, distributed, redisseminated, transmitted, displayed, published or broadcast, directly or indirectly, in any medium without the prior written permission of Bayard, Inc.
This article was written by the Catechist Staff and appeared in Catechist magazine, march 2014.
Image Credit: