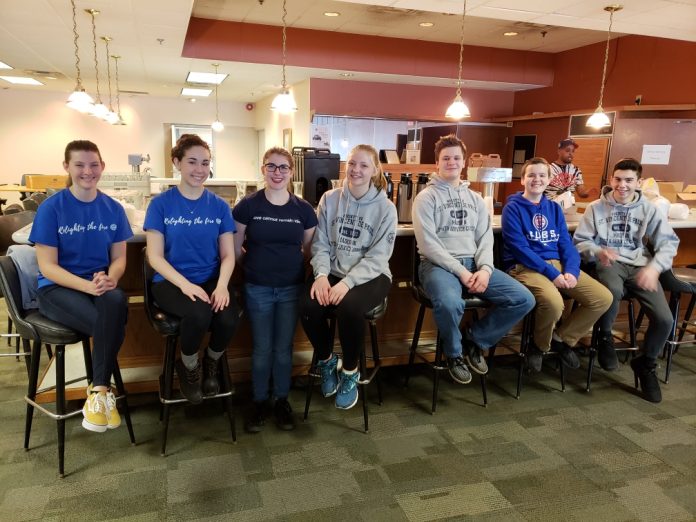 Society of St. Vincent de Paul helps youth find hearts for service
Connie Clark
Gayle Westfahl wasn't getting the response she'd envisioned when she invited Catholic teens to participate in service projects for the local chapter of the Society of St. Vincent de Paul. So her leadership team took a different approach and created an application process. Suddenly interest soared. Instead of signing up for one service event and dropping out, many high school students applied — and stayed. Today, teens on the Society's Youth Service Council in Madison, Wisconsin, work on a variety of volunteer projects, from raising money so needy kids can go to a summer swim camp to developing a scholarship program for underprivileged high school seniors.
It's one of many ways young people find meaningful service and leadership opportunities while growing in faith through the Society of St. Vincent de Paul. "Of course, they can put this on their college applications," Westfahl says. "But they also meet other teens with the same heart for service. And many go on to serve in college, or later in life."
Discovering youth service opportunities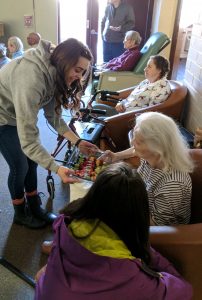 For DREs, youth ministers, and catechists, fitting service projects into an already full curriculum can be a challenge. That's where the Society of St. Vincent de Paul comes in. As one of the largest lay Catholic service organizations in the world, the Society provides millions of volunteer service hours every year. Founded by a young law student, Frédéric Ozanam, in Paris in 1833, the society's ideals of faith, friendship, and service resonate with young people, and its many local chapters have active youth and young adult groups like Westfahl's, where students come from local Catholic parishes and schools to serve.
NextGen is the Society's youth branch in Cranston, Rhode Island. "It's important for teens to see service projects from beginning to end," says Reneé Brissette, executive director of the Society's Rhode Island chapter. But she also notes that NextGen provides opportunities for a variety of schedules, personalities, likes, and skills. "Not everyone is called to serve in the same way," she says. "An artistic person could create signs, or a younger child can make greeting cards." Still, she notes that by serving, young people learn important skills and life lessons.
"When they serve, teens discover what they're capable of doing," she says. "And often, it's a lot more than they realize."
To find local youth service opportunities through the Society of St. Vincent de Paul, contact your Catholic diocese, or visit the Society's National Council Youth site at SVdPusa.org/youth.
CONNIE CLARK is a freelance writer and editor of Living Faith Kids. Visit her website at ConnieClark.org.
This article was first published in Catechist magazine, October, 2019.
Image credits: All photos courtesy of the Society of St. Vincent de Paul.