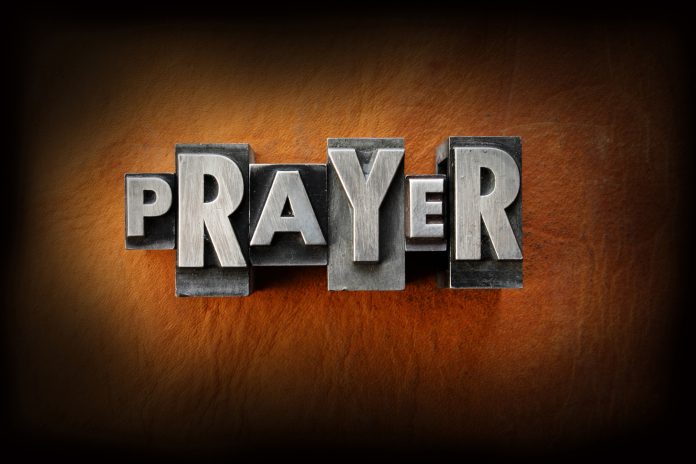 by Cullen Schippe
 It was inevitable that I would have a Franciscan mindset about the world. My grandmother and both my parents were Third Order Franciscans. In grammar school my teachers were Franciscan Sisters of Christian Charity. In high school and beyond I received my formation at the hands of Capuchin Franciscan brothers. Even my first job creating catechetical materials was at Franciscan Communications in Los Angeles. 
Over the years, October 4—Francis's feast day—has been for me almost a holy day of obligation. This year, however, the day takes on even more significance. With Pope Francis's publication of the encyclical, Laudato Si' (Praise be to you), one of the central themes of Franciscan spirituality—respect and care for creation—is clearly demonstrated to be one of the central moral concerns for Catholics today. 
The Holy Father begins his encyclical with St. Francis's "Canticle of the Creatures." This great hymn to the creator reveals the little poor man of Assisi's view of creation. He sees that all creation gives praise to the Most High—Brother Sun, Sister Moon, Brother Wind, Sister Water, Brother Fire, and most especially our Sister Mother Earth. In short, Francis's lyric poem shows that we are in a close and personal relationship with creation. Over the almost 200 pages of his encyclical, however, the pope clearly demonstrates that this canticle is ever so much more than soaring poetry.  
"I believe that Saint Francis is the example par excellence of care for the vulnerable and of an integral ecology lived out joyfully and authentically. He is the patron saint of all who study and work in the area of ecology, and he is also much loved by non-Christians. He was particularly concerned for God's creation and for the poor and outcast. He loved, and was deeply loved for his joy, his generous self-giving, his openheartedness. He was a mystic and a pilgrim who lived in simplicity and in wonderful harmony with God, with others, with nature, and with himself. He shows us just how inseparable the bond is between concern for nature, justice for the poor, commitment to society, and interior peace" (Laudato Si', 10).  
Pope Francis's moral teaching is built on the teaching of all the recent Holy Fathers, and it clearly demonstrates that there is a crisis in the world today, because our consumerism and greed is gobbling up creation, destroying our climate, and putting "our Sister and Mother" the earth in great peril. And who are the first victims of this danger? The poorest and most vulnerable of us all. 
Every encyclical letter contains both the authentic teaching of the Church and also a call to action on the part of Catholics everywhere. Pope Francis extends his teaching and his call to action to all people of goodwill to protect the earth and its creatures, including the most vulnerable. 
No doubt many would turn away from this call to study and to action. Many people choose to see creation as "there for the taking," and that humankind bears no responsibility for the changing climate, the pillaged forests, the elimination of species of plants and animals, or for the oceans in serious decline. Even more critically, many choose not to see the poverty, hunger, and misery that are caused by human abuse of creation. 
The feast of St. Francis offers a real catechetical opportunity. We can use his feast to fashion lessons, workshops, homilies, and study groups on the encyclical and on care for creation. But as the Holy Father has pointed out repeatedly in his teaching, this is also a time for an examination of conscience and for personal and communal action to make a difference. 
Although it is clear that there are many things one person can do to take seriously the call of Pope Francis, it is equally clear that he is calling for communal action. Together we can raise our voices, change our behavior, and make a real and lasting difference. 
For me, I have chosen to take the Saint Francis Pledge. The United States Conference of Catholic Bishops, Catholic Relief Services, Catholic Charities, and many others are partnering with the Catholic Climate Covenant. Through this group, over ten thousand individuals and over seventy-five institutions have already taken the pledge to live out their Catholic values through reflection, action, and advocacy. Those who take the pledge want to show resolve and constancy in living the way of Saint Francis and seeking day by day to care for our common home. 
I highly recommend that everyone in catechetical ministry visit the rich website of this organization at CatholicClimateCovenant.org. There you will discover many resources, videos, and opportunities for action. Together we can make a difference and in the final words of St. Francis's canticle, "We praise and bless you, Lord, and give you thanks, and serve you in all humility." 
Cullen Schippe has been in Catholic publishing for well over 40 years and currently serves as Pflaum publisher. Email Cullen at cullen.schippe@bayard-inc.com.  
---
Copyright 2015, Bayard, Inc. All rights reserved. This article is protected by United States copyright and other intellectual property laws and may not be reproduced, rewritten, distributed, redisseminated, transmitted, displayed, published or broadcast, directly or indirectly, in any medium without the prior written permission of Bayard, Inc.
This article was written by the Catechist Staff and appeared in Catechist magazine, February 2015.
Image Credit: Shutter Stock 153536591