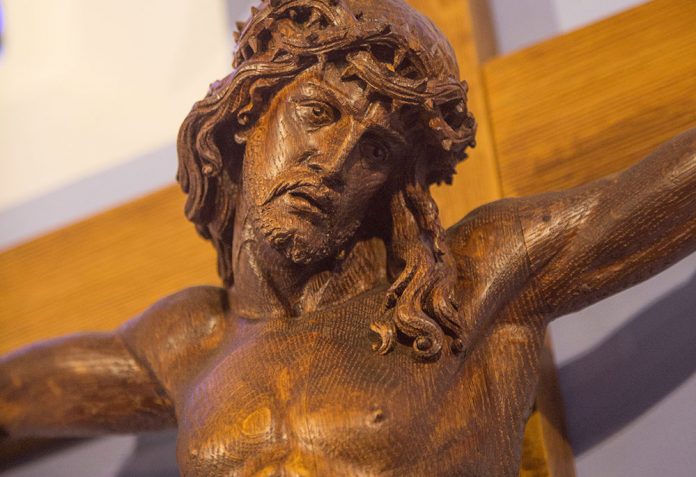 by Janet Schaeffler, Chris Weber, Kate Ristow, Dan Thomas
What about a home-schooled youngster joining class once a month?
Q: The mother of a ten-year-old boy asked if her son, whom she is home-schooling for religious formation, could come to the third-grade class once a month to have faith-building experiences as a community with children his age. Would this be good for the youngster? Would this mean extra work for the catechist? Would this be awkward for the other students?
—V. B., DRE
Kate Ristow's Answer
A: I'm going to answer your last two questions first. Yes, it would mean extra work (and anxiety) for the catechist, and yes, it most definitely would be awkward for both the home-schooled child and the kids in your class.
I am assuming that the child is being home-schooled for all his subjects, so he would have limited outside contact with the students in your class, except for sports or other community-based activities. So it is very likely that he would not know your students and they would not know him. Having him "drop in" means that the catechist would have to create a special faith-building lesson plan each month. That takes both creativity and time; it is over and above what we ordinarily ask of volunteer catechists.
A much better solution would be to have the family connect with other families who are home-schooling their children in religious education and have them gather as a group (kids and parents) for formation, prayer, and fun. It is my experience that home-schooling families have a network and are accustomed to gathering on a regular basis for socialization and faith-sharing opportunities.
However, if home-schooling families are not accustomed to getting together for religious education enrichment, you can get the ball rolling by inviting them to attend a social early in the year. Form a committee made up of the home-schooling families. Ask them to brainstorm ways they can build community among their group. You might also invite the group to explore possibilities for connecting with their peers in the regular religious education program. For example, they might participate in grade-level Masses, work together on a service experience, or take part in a grade-level retreat.
Here is another point to consider: How do you interact with home-schooling families? Do you meet with them individually or as a group? How often? Do they use the same curriculum you use? How do you help them assess their children's learning?
In addition, you need to decide on policies regarding home-schooling. Some parishes do not allow home-schooling during Sacrament preparation years—especially Confirmation. What do you require of home-schooling families whose children are preparing for First Eucharist, First Penance, and Confirmation? These are just a few of the questions you need to answer if you offer home-schooling as an alternative to participation in your weekly religious education program.
Kate Ristow, Contributing Editor to CATECHIST, has worked in Catholic publishing for over 25 years as a national speaker and writer, building on a wealth of experience in the religious formation of children and catechists in both parish and Catholic school programs.

Chris Weber's Answer
A: You haven't mentioned how frequently the class meets. Does your third grade meet more than once a month? If so, my opinion is yes, this would be awkward for everyone. It is a challenge for catechists to build community with children they see every week; it doesn't make sense to pop in a new student once a month. No one will have enough time to get acquainted, and the home-schooled child will feel like the odd fellow out every time he meets with the class.
That said, I think it would be great if the third-grader could attend every week that the class meets. Everyone would benefit from this experience. After all, faith-building is part of every session. A good catechetical session presents faith content with multiple ways for students to connect it to their lived experience. Whether they are playing a memory game, making a poster, designing a skit, discussing questions, singing, or praying, your students are building faith. The greater the diversity of opinion and background among your students, the richer the experience will be.
The mother seems to be aware that you have something she cannot provide: peer-to-peer connections that will reinforce the message that she is passing on to her child. In my view, this is a pivotal reason for why we offer parish catechesis. Parents are the primary educators of their children, and parish catechesis supports this role by providing an environment in which kids can talk with their friends about faith and where they can feel okay about bringing their faith into the greater world.
Parish catechesis strengthens family faith by providing additional companions on the journey, thus deepening students' understanding of that important Gospel saying, "For where two or three are gathered together in my name, there am I in the midst of them" (Matthew 18:20).
Chris Weber has worked in the field of catechesis for over 20 years as a catechist, a parish catechetical leader, and a diocesan staff member. He is the author of Jesus-Style Recruiting: A Fresh Look at Recruiting and Forming Parish Volunteers, published by Visual Dynamics Publishing. He is currently Director of the Mount Summer Program at Mount St. Mary's University in Emmitsburg, MD.
What can I say about "Faith Formation and Catholic Identity?"
Q: I've been asked to give a twenty-minute talk to a group of catechists early this fall at our Deanery Catechist Enrichment Forum. The title of the talk is "Faith Formation and Catholic Identity." Can you help me get started with naming three points I should make in that talk?
—Alicia D., CRE for nine years
Dan Thomas's Answer
A: The issue of Catholic identity is one of the key issues of our day. What is it, and how do we as catechetical leaders and catechists help develop it in those with whom we work?
When I Googled the phrase, I came up with two interesting results. First, I came up with statements of Catholic schools and universities. Second, I came up with commentaries on the threats to Catholic identity in today's culture. This is obviously an issue of concern in our Church now.
The first thing that strikes me is how significant the role of parents is in beginning their children's growth into their identity as Catholics. Parents are "the first educators of their children" (Catechism of the Catholic Church, n. 2223), and it is through them that the Catholic faith takes on its form and meaning. Our role as catechists, then, becomes one of supporting parents in the process of helping their children be Catholic.
Second, in my own reflections, "sacramentality" is central to what being Catholic means. The Church is sacramental in several senses. First, we have the Sacraments, seven "efficacious signs of grace instituted by Christ and entrusted to the Church" (see "Sacrament," CCC Glossary). We experience the Sacraments at significant moments in our lives and, of course, weekly—even daily—in the Eucharist. Through the Church, God uses ordinary things (words, bread, wine, oil, water, people) to bring God's presence to us as community and individuals.
In another sense of "sacrament," we are touched by the presence of God in the encounters we have each day. God is always available as a loving, continual, and enduring encounter that gives meaning to our lives. Thus, there is a sense in which each of us is sacrament to those we encounter; we allow our experience of the presence of God in us to touch others.
Third, community is another essential part of being Catholic. As part of the People of God, we journey together to experience God's Spirit guiding us through the joys, struggles, challenges, and difficulties of our lives. It is in worshiping, praying, learning, teaching, reflecting, dialoguing, and searching as a caring community that we find our life's meaning in God's presence communicated in this process.
These are my three starting points about Catholic identity: the role of parents in their children's education and formation in the Catholic faith; the presence of grace in the Sacraments; and the power of community. It would be interesting to begin your presentation by asking catechists to write their own thoughts and then compare their thoughts with yours. There probably is not time in 20 minutes to do much sharing, however.
Catholic identity is a challenging topic that is much discussed these days. What a great topic for catechists to reflect on together!
Dan Thomas served in catechetical leadership for over 30 years and remains involved in the National Conference for Catechetical Leadership (NCCL). He and his wife, Eileen, are the parents of two adult sons.
Janet Schaeffler's Answer
A: Only three? That might be like taking a four-year-old child to the world's largest candy store and telling her she can pick only three pieces of candy!
This doesn't count as one of the three: In your introduction, tell catechists that you're not going to be able to explore all there is to consider in 20 minutes. What you offer is just the beginning! Invite them to continue the conversation with each other all year as they gather for ongoing enrichment and formation.
First: We have been gifted with a "sacramental sense," not only in our celebration of the Sacraments but also in the reality that we can see just about anything in this world as pointing to God. God is found in the everyday: water, food, love, birth, death, the touch of a friendly hand, a sunset, music, reconciliation after a quarrel, all the beautiful events and places of human life. Gerard Manley Hopkins reminds us: "The world is charged with the grandeur of God. It will flame out, like shining from shook foil."
Where and when do you find God?
Second: We are a Church of both/and. At times, we might get into discussions about which is more important, yet we are a Church of both/and. That is and always has been our identity. God is both transcendent (beyond) and immanent (within). Jesus is both truly human and fully divine. The Christian religion is based on both Scripture and Tradition. The Bible is both word of God and authored by humans. The Eucharist is both the Sacrifice of Christ and a community meal of thanksgiving. Humans can encounter God both through prayer and action. The greatest commandment is both to love God and to love all (neighbors, enemies, self).
What other both/and realities apply to our Catholic faith?
Third: This point is connected to the second point; it may be the primary example of both/and. Catholic identity is about knowing who we are, knowing what we believe, and knowing the teachings of our faith. Then it goes further: Our Catholic identity is about living who we are. It is about discipleship, about making our faith real, active, and alive 24/7, sometimes in small ways, sometimes in large and extravagant ways.
During this past week, how did you live your faith? How did others know you are Catholic?
After many years in parish and diocesan catechetical ministry, Janet Schaeffler, OP, is currently involved in catechetical/adult faith formation consultation, writing, workshops, days of reflection/retreats, and teaching. Her website is janetschaeffler.com.
The online Word to HTML converter lets you compose a clean and tidy code for your website. Please leave this message unchanged or subscribe for a htmlg membership.
---
Copyright 2012, Bayard, Inc. All rights reserved. This article is protected by United States copyright and other intellectual property laws and may not be reproduced, rewritten, distributed, redisseminated, transmitted, displayed, published or broadcast, directly or indirectly, in any medium without the prior written permission of Bayard, Inc.