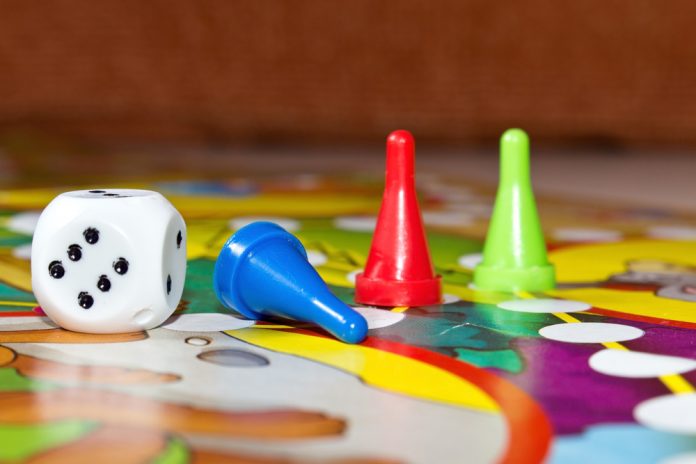 SR. NANETTE ZEIMET, SND
All children learn better if they are having fun doing so. One way to do this is by playing a game on occasion. I have made many religion-themed games, some for multiple grade levels. You can create these learning games for your students, too. Think about your favorite games to play or game shows you watch on TV when considering making a game. I watched game shows most of my life.  Two of the games I'm going to suggest were based on these shows.
"Wheel of Religion"
"Wheel of Religion" is my version of "Wheel of Fortune," and is pictured below. For this game, I made two large stenciled letters of every letter of the alphabet on letter size card stock paper.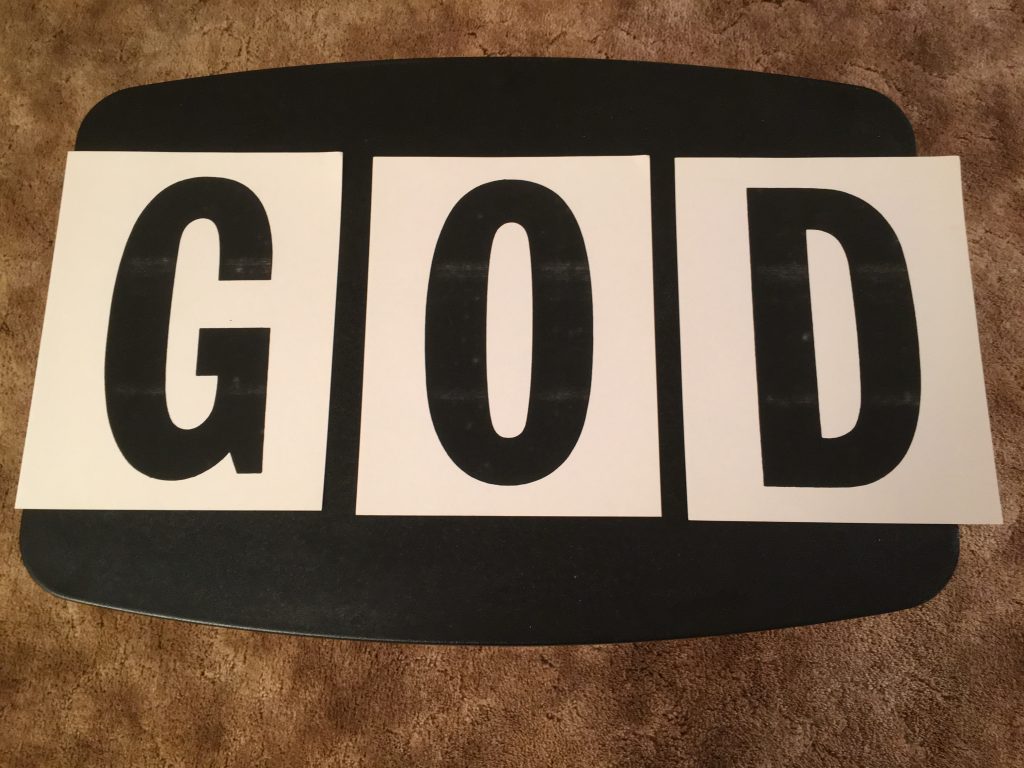 I place the predetermined vocabulary word on the chalk tray in the classroom with the letters facing the chalk/whiteboard.
To play the game, I go around the room and have each child call a letter. If it is in the word, I turn the card over and they have a few seconds to guess the word, then go on to the next until the word is identified. Naturally, the degree of difficulty for the word or short phrase should be age-appropriate.
"Concentration"
There used to be a TV game show called "Concentration."  My version of this game is "Think Twice."  I have 15 matching religious words on index cards which are placed behind numbered colored index cards in clear plastic pockets placed on a large poster.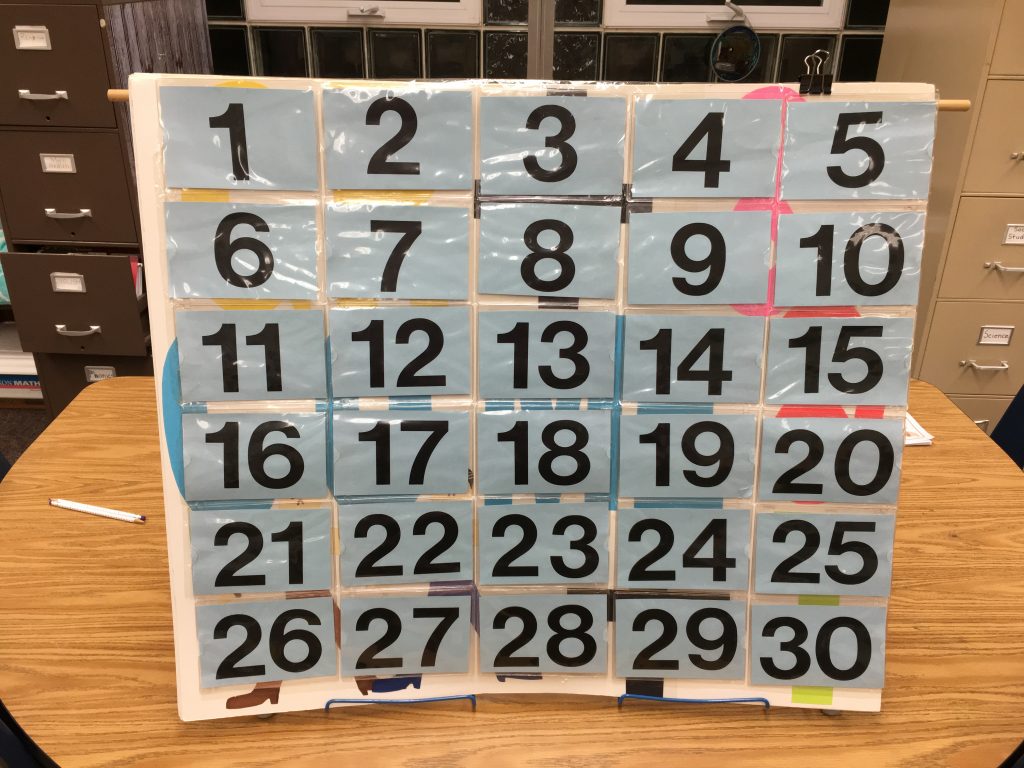 It is also played with teams where one child on one team tries to match two words.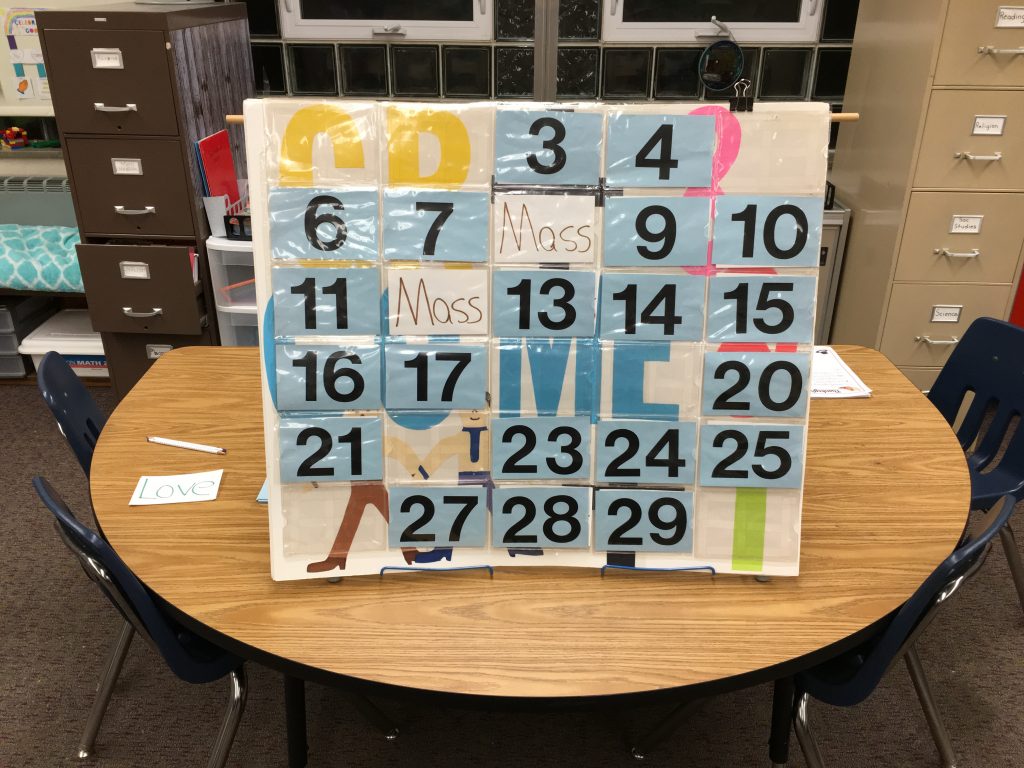 Upon a match, the student has an opportunity to solve a rebus puzzle (Picto-gram) underneath the plastic pockets which is pictured below. (The answer is: Great Commandment.)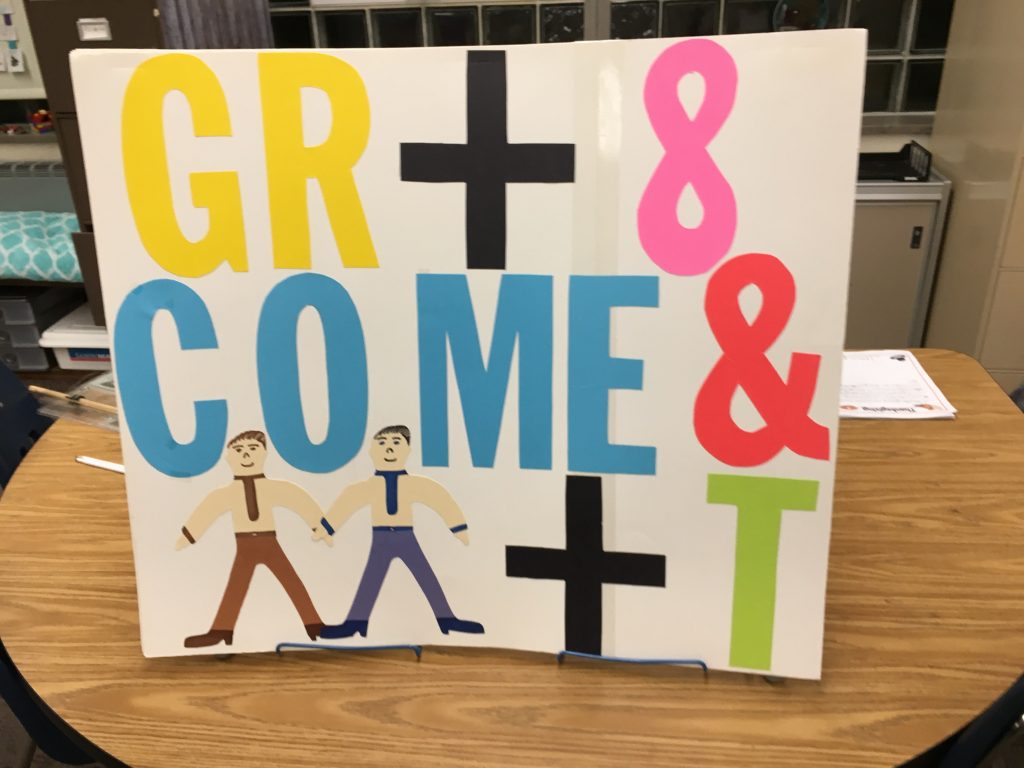 Several of the games I made were on large posters or standing poster boards.  I would usually split the class in half and have two competing teams.
Pocket charts are also useful when playing a game with the whole class and can be purchased in a teacher supply store.  It can be hung on garment racks which can easily be assembled for use and dismantled when done.  Shower curtain hooks can be used to hang it up.
File folder games
Here is a way you can create customized games for your lessons. Use the inside of the folder as your game board, similar to those found in boxed games.  You design the spaces and the questions according to the topic.  Adhesive labels also make good game spaces.  Having the folder laminated will protect it from wear and tear.  You can purchase dice or spinners in stores.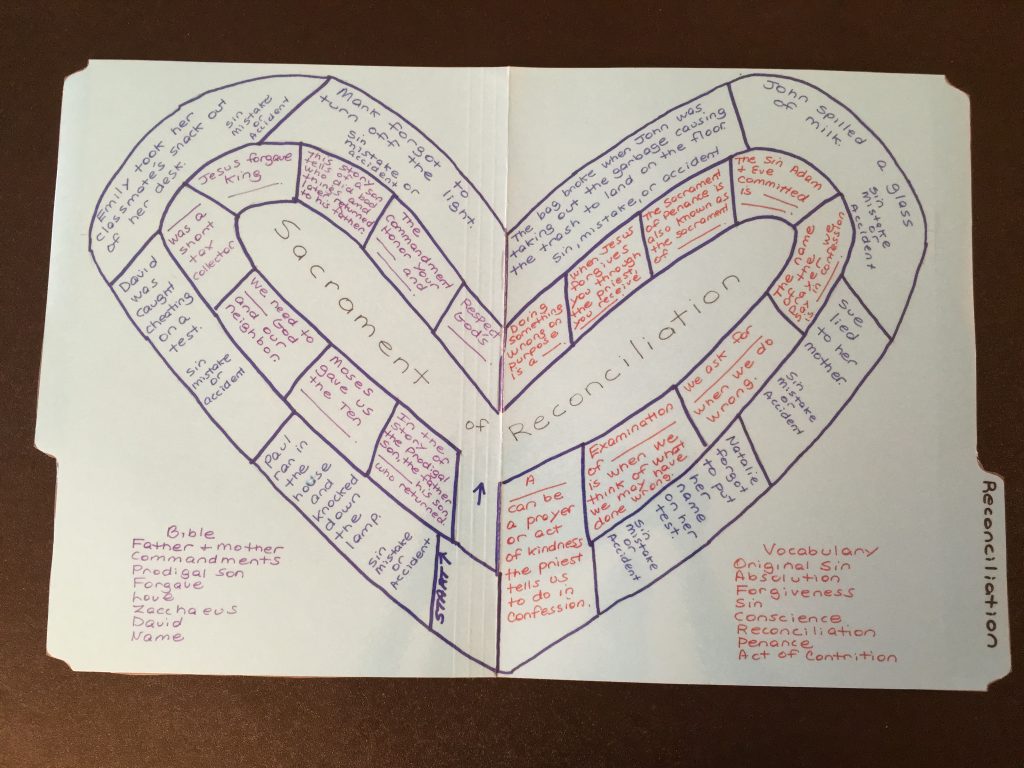 Generally, I would have no more than four players per file folder game. And one child needs to have the answer key to be the referee or umpire for each game. I usually make four or five of the same game so the whole class can play.  An example of a Reconciliation game is pictured above. Players can use pennies or paper clips as tokens to advance when each question is answered correctly.
As with any learning technique, don't overdo it.  Games are very engaging and a lot of fun. They are a great review for any lesson.  They will help your students to learn their lessons in a fun way.
SR. Nanette M. Zeimet, SND, MLA, is a licensed elementary school teacher. She has taught religious education for 13 years and is a master catechist with two religious games published by Creative Teaching LLC.  Read another article by Sr. Nanette on using song parodies to teach children here. 
Image credits:
Banner: StanislauV / Shutterstock 540926734
Photos in the text: Courtesy of Sr. Nanette Zeimet