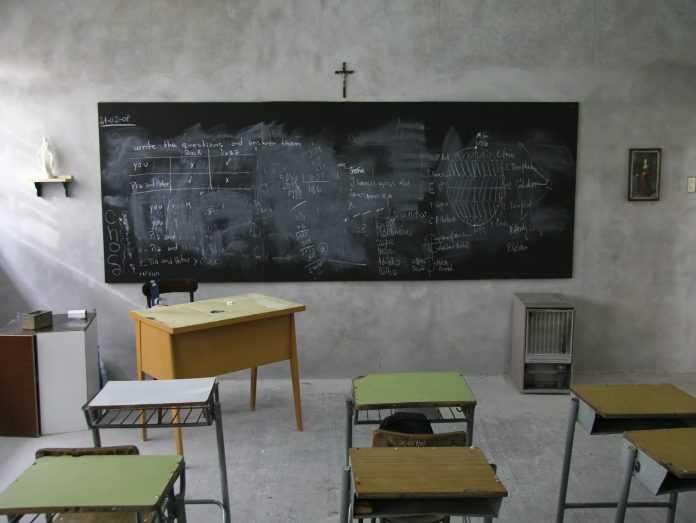 by Caroline Cerveny, SSJ-TOSF, D.Min.
We are surrounded by our digital tools: mobile phones, tablets, and so much more! Digital tools are a part of our everyday lives.
In many schools, there is the BYOD option (Bring Your Own Device). In fact, many of your students likely have these digital tools in their pockets or backpacks. Their "gadgets" await your catechetical and technological creativity.
Here are three easy-breezy things you can do to become a digital catechist.
1 Learn how to initiate a BYOD option for your students. Do an internet search for phrases like "what is BYOD," "how to set up BYOD," or "BYOD student guidelines." These searches will provide you with helpful background information as you initiate a BYOD option for your students.
Remember to create a positive tone around the tool which can be accomplished easily by asking your students to make sure that their phones are on vibrate and placed on their desks upside down—ready and waiting!
2 Learn more about apps that you may want to use. You can do this by following a blog or two. Here are two blogs that you may find helpful:
* Catechesis 2.0 (catechesis20.org): catechetical leaders highlight helpful tools and offer suggestions for how to use an app.
* Catholic Tech Talk—Mobile Applications (catholictechtalk.com/mobile-apps; available applications by tool include iPhone, iPad, Android, and Blackberry): can be used to help students grow in faith, assist their prayer life, and communicate joy to others.
3 Occasionally use an app or two during class. A few days before your class time, send an email or text to your students (to the parents of your younger students or directly to your older students) inviting them to upload the app to their mobile tool. You can plan to focus on prayer, take a virtual tour, or simply encourage students to explore ways to be digital disciples.
* Pray using the "Prayer 2000 + Catholic Prayers" app (tinyurl.com/mqzcdtq). At the beginning of the year, give a brief overview of the app and then choose a prayer you will use in class. You may wish to have students take turns choosing a class prayer.
* Take a tour of St. Peter's Square using St. Peter's Square Virtual Tour (tinyurl.com/nrbzcup). With Pope Francis often being in the news, this opportunity engages your students in the pope's surroundings by providing a virtual visit of St. Peter's Square. The "lite" version offers a narrated account of this area. Then use "The Pope App" (tinyurl.com/anogxka) to learn about Pope Francis. You may also wish to visit the Sistine Chapel (tinyurl.com/kra5kck).
* Digital discipleship stands as an exciting and creative way to engage your students in communicating joy to others. During prayer, invite your students to pray specifically for a family member or a friend. At the end of prayer, have them text prayer messages to the persons for whom they prayed. For example, "Grandma, my prayer for you today is for your continued good health." If some of your older students are on Facebook, invite them to pick a favorite Scripture passage to share on their FB wall.
The BYOD option is a new catechetical opportunity for us. I trust that you will explore and try this digital method with your students. I would love to hear from you about how a BYOD approach is enriching the way you teach the faith to our children. Catechists who are using BYOD in their teaching tell me that their students are excited to come to class and are learning more about the Catholic faith. The apps you discover and use will bring new interest and excitement to your class.
After serving in parish, diocesan, and university ministries, Caroline Cerveny, SSJ-TOSF, D.Min., is founder of Interactive Connections, a ministry that assists organizations and individuals who are interested in becoming Digital Disciples to minister more effectively in a digital culture for evangelizing and faith sharing. Her digital footprints can be found at acyberpilgrim.org and ddbcformation.org.
---
Copyright 2014, Bayard, Inc. All rights reserved. This article is protected by United States copyright and other intellectual property laws and may not be reproduced, rewritten, distributed, redisseminated, transmitted, displayed, published or broadcast, directly or indirectly, in any medium without the prior written permission of Bayard, Inc.
This article was written by the Catechist Staff and appeared in Catechist magazine, January 2014.
Image Credit: Shutter Stock 36076513