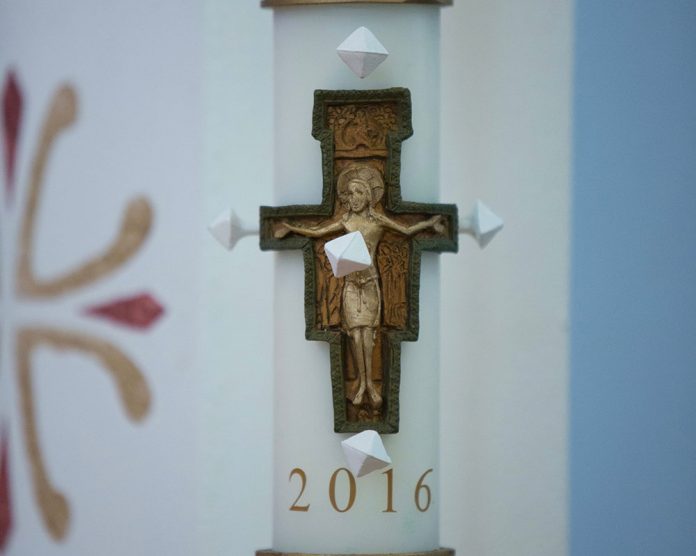 by The staff of CATECHIST
Lent is called a "penitential" season. During these weeks, we become prayerfully aware of our weaknesses and sins and do penance. In this way, our hearts are turned toward God as we look forward to celebrating the greatest feast of all: Easter, the Resurrection of Jesus Christ.
Lent is a good time to celebrate the Sacrament of Penance and Reconciliation. Read the following statements and put them in the correct order for going to confession. The correct order is given at the bottom of the page.
A. Tell the priest your sins and mention any other things on your mind with which he might help you.
B. Choose whether to confess to the priest face to face or with a screen between you.
C. After the absolution, the priest will tell you to go in peace. Respond, "Thank you, Father."
D. Listen to the Scripture the priest reads.
E. Review your faithfulness to God's commandments and to the precepts of the Church. Reflect on how you've sinned since your last confession.
F. After the priest welcomes you, make the Sign of the Cross and say, "Bless me, Father, for I have sinned."
G. Follow through with the penance you receive.
H. Pray an Act of Contrition.
I. Listen for the priest's advice and the penance he gives you.
Correct order: ___   ___   ___   ___   ___   ___   ___   ___   ___
—from Prayers & Guidelines for Young Catholics (Pflaum Publishing Group, pflaum.com)
Correct order: E   B   F   D   A   I   H   C   G
Permission is granted to reproduce for use in your program and with your students' families.
---
Copyright 2010, Bayard, Inc. All rights reserved. This article is protected by United States copyright and other intellectual property laws and may not be reproduced, rewritten, distributed, redisseminated, transmitted, displayed, published or broadcast, directly or indirectly, in any medium without the prior written permission of Bayard, Inc.
This article was written by the Catechist Staff and appeared in Catechist magazine, February 2010.