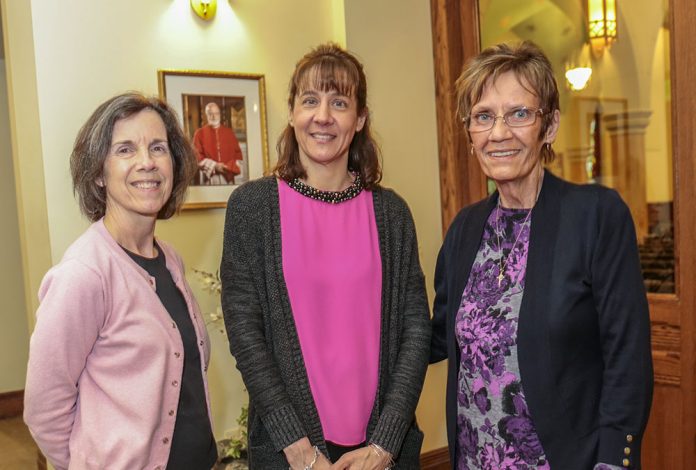 by Marlene Sweeney
A recent news headline read: 2011—The Year of Sequels.
The number of repeat performances of popular movies, TV programs, even books apparently is at an all-time high in our culture. The entertainment field is capitalizing on familiarity.
People knowing the performers or characters, having a basic understanding of the storyline, and already experiencing some box-office success inspire producers and writers to keep the momentum alive: What new adventures will the main characters experience? How will new challenges present themselves as people continue their circuitous, brave journeys? Who might come to their assistance as they take on difficult projects or defend their position against threatening forces?
As I ponder this current phenomena, I think of all the DREs I know and all of you, and I realize how many of us could add our expertise to staging a sequel. With our fall catechetical programs gearing up, school schedules taking over the calendar, and sacramental prep programs registering new members, Directors of Religious Education everywhere are planning, creating, developing, and organizing sequels to last year's ministry that hopefully will exceed previous expectations.
Sequel Challenges
If you are returning to a parish where you have served many years, or if you are brand new to your ministry, you clearly become the sequel to all that has preceded you. Few of us return to ministerial positions year after year and expect things to remain the same. Changes such as new pastors, different personnel, shifting demographics, budget cuts, and personal losses all affect our ministry.
With change in mind, we commit ourselves to excellence each year by observing our strengths, capitalizing on our strengths, and building on our strengths—while acknowledging and dealing with the deficits we own or have inherited. Working in a parish where "everyone knows your name" can be an advantage if our reputation for good relationships and quality programs precedes us. However, if we are new in town or have not always lived up to the community's expectations, now may be the time to view this new catechetical year as an opportunity to stage a sequel that will far surpass the previous showing.
What's Next?
Good sequels involve action, development, and engaging others in the story.
When seeking a commitment of time and energy from others, be respectful of the lifestyles of young and busy families by providing adequate notice of parish activities and program demands. Many DREs find late summer to be an excellent time to send home a friendly spiritual message, reminding parents of upcoming involvements. Issuing an entire year's calendar builds good relationships with families trying to juggle school and sport calendars.
Offering flexibility and choices in programming also will go a long way in building harmonious parish relationships. Of course, there never will be the perfect time or gathering to suit everyone. But presenting a cooperative tone speaks to an empathetic ministry that seeks to bring God's compassion into every aspect of family life.
Communicating the Message
Traditional back-to-school messages need to be communicated in as many ways as possible. Mailed letters will reach only those already on your records, whereas placing program information and a welcome message on the parish website, in the bulletin, and in a community flyer or local newsletter will reach new families or people who have not yet joined your ministry.
Sequels build on continuity. Parents look forward to annual events and appreciate knowing what to expect. But sometimes we loose sight of how catechists and parents are attached to certain textbooks, instructional materials, yearly events, even procedures and routines. In our desire to change or improve a facet of our ministry, we can forget the fervor others have for something we are dismissing.
Be sensitive and keep everyone informed. For example, highlight any changes you hope to accomplish this year. You might offer a special curriculum evening for parents to view new materials. You might organize a family fun-time for children and parents to meet catechists and "tour" their new learning areas. This helps you communicate the fact that planned changes have been well thought out and are for the betterment of your mission.
Our Common Mission
Ultimately, there can be no sequel without the support of parishioners who understand that passing on the Catholic faith is the responsibility of every member of the Church. The National Directory of Catechesis reminds us, that the "vibrancy of the parish community, the beauty of worship, and the example of generous love and service of parishioners strengthens parents in the faith" (54C). Such support helps us continue the sequel of God's love. There's a sequel we all can work on!
Marlene Sweeney, M.Ed., MA, is a Certified Pastoral Associate in the Archdiocese of Chicago. Marlene is a writer and poet whose works have appeared in numerous books and periodicals. E-mail Marlene at mcsjames@yahoo.com.
---
Copyright 2011, Bayard, Inc. All rights reserved. This article is protected by United States copyright and other intellectual property laws and may not be reproduced, rewritten, distributed, redisseminated, transmitted, displayed, published or broadcast, directly or indirectly, in any medium without the prior written permission of Bayard, Inc.