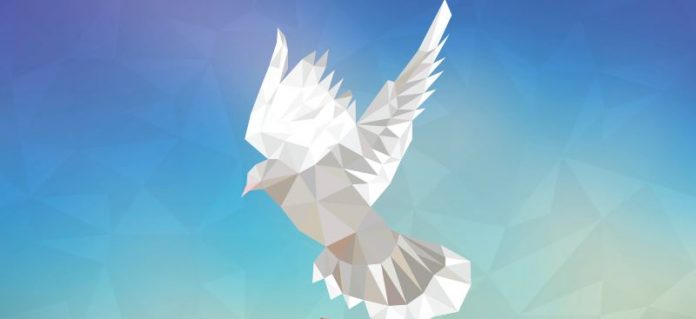 Digital ideas for tech-savvy confirmandi
Andrea D. Chavez-Kopp
When preparing teens for Confirmation, it can sometimes feel as if the biggest hurdle is getting them off of their cell phones to focus on the formation experience. Our social media culture combined with constant connectivity provides challenges, but it also provides a tremendous opportunity to empower teens as leaders in the parish through digital evangelization. Teens are more connected to the World Wide Web than ever, yet if catechists can harness the opportunity technology can offer, it can be a game-changer for Confirmation prep.
Here are some tips for using technology in and out of the catechetical classroom to accompany young people through their Confirmation journey by empowering them to be digital disciples.
Service
■■Technology Mentoring Ministry – Your teens have skills older adults in the parish may struggle with. Why not have a group of them teach adults some technology basics to better equip older adults to stay connected to their families and each other? Better yet, use their expertise to train your pastor and fellow catechists!
■■Gaming for a Cause – Engage your video game-loving teens parish as videographers to capture special moments or create digital archives of old photos for historic preservation.
Communication
■■Ministry Marketing – Pair teens with different ministry leaders in the parish to create websites or social media content to promote their activities and attract new members.
■■Digital Evangelists– Teens are well-connected, content-marketing machines! Instead of posting selfies on Instagram, challenge them to post one image a week of something that inspired them or make them feel closer to God. Consider developing a hashtag for each class so you can easily find their posts.
■■Video Conferencing – Encourage your students to hold regular webchats with their sponsors and provide some discussion topics for them. This is also a great option for holding meetings with parents or sponsors who may live out of town or can't be at a physical meeting due to work or other logistical challenges.
■■Student Blogging or Podcasting – What better way to have students reflect on their spiritual journey than by sharing it with others? Journaling can be a valuable activity, but blogging or podcasting can serve the same purpose while engaging others along the way.
Understanding the faith
■■Social Saints– Instead of requiring confirmandi to write a report or make a poster about their chosen saint, consider having them create a social media profile as their saint. They can easily change their profile picture to that of their patron saint and then post quotes, images, or other content that helps others understand why that saint inspires them.
■■Flipping the Classroom – Engaging students outside of class time can be difficult, but using a flipped approach allows them to either prepare or reflect on planned topics or activities. Consider using video curation apps such as FlipGrid (Info. FlipGrid.com) to hold asynchronous class discussions or for Lectio Divina. Go to CATmag.us/31EcilM for more about flipped catechesis.
■■Differentiated Instruction – Provide a wide array of choices for confirmandi to demonstrate that they have properly prepared to receive the sacrament. If you have students who struggle with reading or writing, let them use alternative methods such as video or voice recordings to contribute. If you have students who seem to know a lot about their faith already, consider allowing them to do some independent work to better understand elements of the faith they are passionate or curious about. Student choice is a powerful engagement tool!
■■Digital Retreats – Confirmandi can engage in digital mini-retreats throughout their formation. Many free apps and websites offer these. Empow- er your class to create a few mini-retreats for the next class.
Finally, consider asking your students how they prefer to complete tasks. When we attempt to meet our youth where they are in their faith journey, it should include a respect for their preferences, voice, and talents so we can help them — and the parish community — understand the value they offer the Church.
Andrea D. Chavez-Kopp, MEd, serves as the director of Formation and Digital Engagement for the National Catholic Educational Association. She is also a consultant, freelance writer, and thought leader in the area of educational technology. Connect with her on social media @adkopp76.
This article was originally published in Catechist magazine, October 2019.
Photo: AlexeyBlogoodf, istock