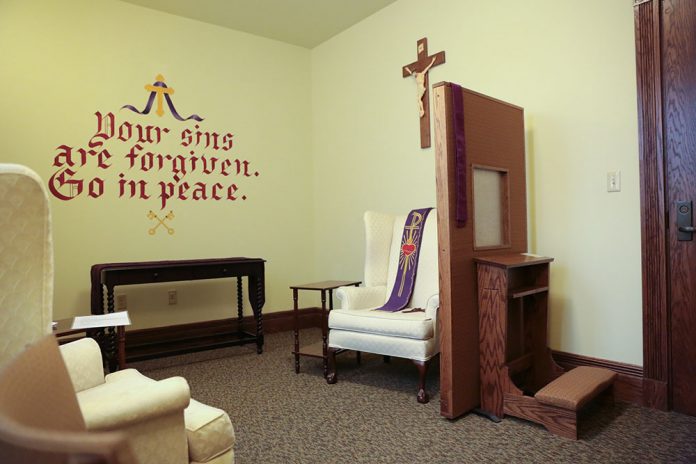 by Caroline Cerveny, SSJ-TOSF, D.Min.
Computers, laptops, smartphones, tablets, interactive whiteboards, apps, blogs, and tweets: Technology is part of our everyday lives at home, in school, and in the parish. Technology is here to stay, and it can be a great gift in ministry!
Like Jesus, who used what was available to communicate with his followers, we are called today to understand and use the new technologies that surround us. Pope Emeritus Benedict XVI's 45th World Communications Day Letter reminds us: "The new technologies are not only changing the way we communicate, but communication itself, so much so that it could be said that we are living through a period of vast cultural transformation. This means of spreading information and knowledge is giving birth to a new way of learning and thinking, with unprecedented opportunities for establishing relationships and building fellowship."1
Think Outside the Box
Indeed, we are in the midst of learning new and creative ways to evangelize and share our faith. My goal in this article is to offer you suggestions for enriching the faith-learning experience of your students by using technology tools that are often free or reasonably priced. I invite you to think outside the box so that if you do not have access to technology in your class setting, you will understand how technology can be utilized through Web 2.02 technologies in a home setting.
Many of the tools I will refer to are described in the Catechesis20.org blog and include how to learn more about using each tool with practical suggestions included. What is important is that you commit to using technology to engage your students in learning and expressing their faith. If you are a Digital Disciple, you will be able to engage your students in being enthusiastic pilgrims on their journeys of faith and in using what is easily available to them—all these wonderful tools that I will mention.
As you engage your students in being Digital Disciples and not just Digital Natives, your story is important. I count on you to come back to the Catechesis20.org blog to share what you have been doing. The best practices will come from your being imaginative and creative with the many digital tools that are available.
Ways to Participate
The Sacraments of Baptism, First Eucharist, Confirmation, Marriage, and Holy Orders become milestone celebrations for those who are receiving as well as for those witnessing the celebrations. Digital photographs are easily captured by using your cell phone, tablet, and digital camera to record your sacramental moment. Once you gather the photos, you can become a Digital Storyteller by crafting your moment of salvation history using one of the many available digital tools for sharing your story. Here are some tools for Digital Storytelling:
Animoto (bit.ly/18zyhXr): You can create a 30-second video using the free version of Animoto. Here is an example: Brook's Communion at bit.ly/1fCdHtX or Jen McIveen's "Celebration of Life" at tinyurl.com/CL-life (Figure 1). Jen shared, "I enjoyed making it so much that I have already started a much longer one planned for a Scripture lesson in one of our pre-Confirmation classes. The Animoto 'plus plan' allows for ten-minute videos and is only $30.00 for an annual registration."
Imagine how a parent, a child, or a student can be encouraged to tell the story of a sacramental event. Notice how others can add comments and share via Facebook, Twitter, email, and more. This allows viewers to participate in this sacramental celebration by sharing their comments, congratulations, and prayers—and you have a living digital scrapbook.
Figure 1
Smore: We often create invitations to send to our friends and family members about sacramental events. Smore is a service that will allow you to create an electronic event flyer. To learn more about Smore, visit bit.ly/1f82bsS.
There are two subscription-plan options to Smore: free, and a reasonably priced educator subscription. Ads disappear with paid subscriptions, which is an option you may prefer. Engaging those who soon will be celebrating a Sacrament to create invitations they can send to friends and family to join them in this celebration becomes another way to tell the story.
Before you engage your students, take time to learn the template and the options. You can include your location, photos, videos, and more in the invitation. If you are working with younger students who need assistance, invite junior- or senior-high students to assist them in creating their invitations.
As you review the website, you will note that the company claims that "Even first- and second-grade students find Smore fun and easy to use." Once the invitations are created, they can be sent to friends and family members to join in the wonderful sacramental event (see sample, Figure 2).
Figure 2
You might want to create a single invitation from your class to the entire parish. You can then share it on Facebook, tweet it to your parish members, pin it to your Pinterest board, or embed it in your class website (Figure 3).
Figure 3
Padlet: This is a type of electronic Post-It note that allows you to share comments with others. To learn more about the tool, visit this blog post: bit.ly/16fOobX. If you are preparing students to celebrate First Communion or Confirmation, you can set up the wall and then email the link to them and invite them to share their experiences (see Figure 4).
Figure 4
An email sent to parents would provide an opportunity for parents and their childrem to talk about how they are preparing for this special celebration. Students are asked to share only their first names and a comment about how they are preparing for the Sacrament. Your wall may look something like the "ESCC First Communion" wall (Figure 5). You can even add photos of the church where the Sacrament will be received.
Figure 5
Mixbook: This is another tool you can use to create a digital scrapbook. Mixbook makes digital and/or print copies available. If desired, the family may want to purchase a print copy as a memory keepsake of this sacramental event.
Learn more about this tool at the Mixbook post (bit.ly/1gzLODm). I trust that your imagination will see a variety of possibilities. Since this is a tool that allows you to engage a group of students in creating a project, you can set up the account for your students to work together (Figure 6). If you have a large class, I suggest organizing small groups and having each small group work together on a single booklet. Once you have the project set up, you will be able to invite your students to join you as Contributors (Figure 7).
Figure 6
Figure 7
The Saints Who Inspire Us
In addition to students creating digital scrapbooks that will tell the stories of how they prepared for and celebrated different Sacraments, perhaps you would like your Confirmation candidates to learn about the patron saints of the names by which they will be called by the bishop during the Confirmation ceremony. You can guide them to learn more about the saints and to focus on the virtues of the saints they wish to emulate. By engaging your students in the electronic world, you can guide them in choosing their Confirmation names by reading Helping a Candidate Choose a Confirmation Name (bit.ly/1eRiUDg). I also like the Saint of the Day articles shared at AmericanCatholic.org. Here your students will find short and interesting articles about their saints.
Once your students have determined their Confirmation names, they can find images (photos or graphics) at these sites that represent their patron saints, and they can use these images in short articles that they write about why these saints are important to them. I suggest that students draft their articles in a word-processing program so that when they are ready to add their articles to their digital scrapbook pages, all they have to do is copy and paste the material into their pages. They can then format and size the text for the page.
It is easy to set up a Mixbook page. The suggested Mixbook themes (e.g., Seasonal Circles, Basketball Dreams, and other available templates) normally will not work for this type of project. However, you can choose the Blank Canvas option and set up your digital scrapbook with a cover, and encourage students to use only two pages for their saints. The goal of this activity is for each student to be creative and to express why a particular saint is meaningful to him or her.
Figure 8 and Figure 9 are examples of what you can easily create using the Mixbook text and photo layouts. You or the student supplies the photographs and the text.
Figure 8
Once your digital scrapbook is set up, the first page could have the directions you want your candidates to know as they work on their saint reflections. When the book is ready to publish, you can remove this information and add a welcome or other message to this page with or without photos.
Figure 9
When using a computer and LCD projector in the classroom, you may want to introduce your candidates to the digital scrapbook. Show them how two pages could look (Figure 10) and encourage them to be creative in telling the stories of their saints, why they are interested in these saints, and what they have learned about these saints that is important to them. Remind them to add only their first names and initial of their last names.