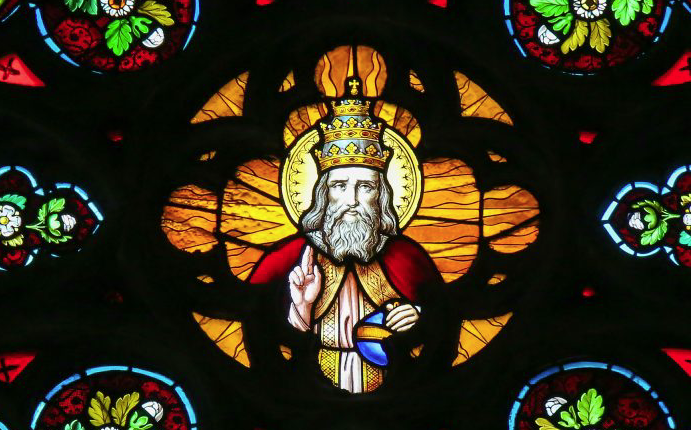 "Thy Will be done on earth as it is in heaven."
JAMES BLANKENSHIP
"For I know well the plans I have in mind for you, plans for your welfare and not for woe, so as to give you a future of hope." ––Jeremiah 29:11
In the third petition of the Our Father, we ask the Lord for His will to be accomplished here on earth just as it is already being enacted in heaven. What, then, does God will for His children here on earth?
God desires two things.
First, He desires that we may have eternal life. God is a loving Father that creates His creation for life, not death. He wants to be with us, desires that all be saved. St Augustine said, "Our hearts were made for thee, O God, and they will be restless until they rest in thee."  Our hearts yearn for the God that created us and the eternal life He offers us. In turn, "our Father 'desires all men to be saved and to come to the knowledge of the truth'" (Catechism of the Catholic Church, 2822).
Second, the Lord desires that we keep His commandments. St. Thomas Aquinas says,"in order to bring about a healthy condition which he desires, a physician also wills to put into effect diet, medication, and other needs." God is our Divine Physician. The commandments are the "diet, medication, and other needs" that bring about the health, and life (grace) in our souls. But which commandment specifically does God desire that we follow? "His commandment is 'that you love one another; even as I have loved you.' This commandment summarizes all the others and expresses His entire Will" (CCC, 2822).
Catechetical Application
The third petition naturally generates a discussion about what is God's Will for our life individually. What is God calling me to do? For the youth, the question that is often asked is, "what is my vocation?" For married couples, priests, and religious, the question is "how do I live out my Christian vocation?" These questions can only be answered through prayer.
"By prayer we can discern 'what is the will of God' and obtain the endurance to do it" (CCC, 2826).
Through prayer, the Holy Spirit will enlighten our minds with the gift of wisdom to know God's will in our life. All we need to do is ask for it. St James says, "but if any of you lacks wisdom, he should ask God who gives to all generously and ungrudgingly, and he will be given it" (James 1:5).
Questions for discussion
What commandment of God does He want us to follow?
How is the commandment of Love a summation of the entire will of God?
What is my vocation? How do I figure out what my vocation is?
What prayers might I pray discern my vocation?
How does the gift of wisdom help me to know God's will?
:::
Read Part One and Part Two of this series.
JAMES BLANKENSHIP is the director of religious education at St. Francis De Sales Church in Purcellville, Virginia. He is founder of the St. Isidore Project, dedicated to the poor by growing food and offering education and community.
Image credit: JORISVO/SHUTTERSTOCK