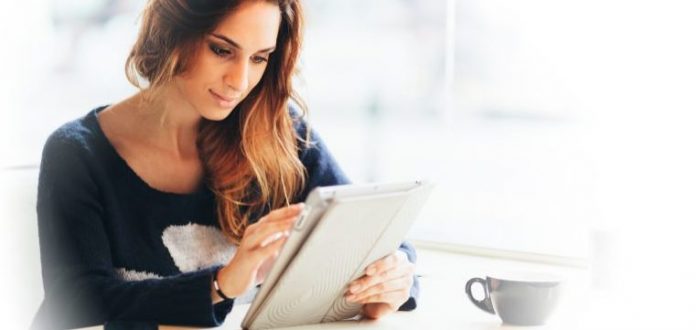 A Profile of Blessed is She
BETH DAVIS
Blessed is She answered the call heralded by St. John Paul II to "look to the future with commitment to a New Evangelization, one that is new in its ardor, new in its methods, and new in its expression." (To learn more about St. John Paul II's quote, go to CATmag.us/2y6VAMF.) In the case of Blessed is She, that new expression was social media. It is a ministry born online and now bearing fruit in real life friendships and parish communities.
The Need for Faith-Based Community
I first encountered Christian community in my high school youth group. There I met other teens and young adults whose encouragement, accountability, and authentic friendship propelled me to grow more in my faith.
When I went away to college, I hoped to find more of the same. Instead I found a small, struggling Newman Center without much attendance or opportunity. After college, when I became a youth minister, I thought surely there would be a vibrant, ready-made Catholic community for a faithful gal like me, whether in my parish or diocese. But again I came up short. I wasn't a mom yet, and I didn't need (or have time!) to serve in another ministry.
I hear from lots of women who have had a similar experience.
We long for community, a sense of belonging, but making meaningful connections isn't always as easy as calling the parish office. Granted, some churches and dioceses are flourishing. But there are others where, not for lack of trying, some folks just haven't found their place.
Jenna Guizar, founder and creative director of Blessed is She, felt this same discontent. Out of her love of God's Word and a desire to deepen her own knowledge of him through it, the Daily Devotions were born. Initially about 20 Catholic bloggers began reflecting on the daily Mass readings and sharing them via email. The team of writers has since expanded to more than 40 women from all over the country, and the email list has grown to include more than 30,000 women reading and applying Scripture to their everyday lives.
From Facebook and Instagram to Personal and Parish Connections
From connecting women from all walks of life in Facebook groups organized by geographical region, to an inspiring and interactive Instagram account, to hosting retreats across the country, Blessed is She is giving women a place to belong by harnessing the most effective means of evangelization: meeting people where they are. And where they are is online.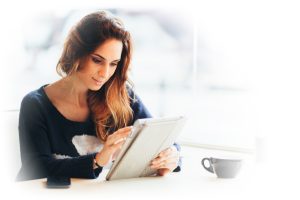 With this online platform, day or night, the Church is made available through the Body of Christ — communicating from the comfort of their couches or school pickup lines — via laptops or phones. Curious seekers exploring faith for the first time do so right alongside lifelong, well-catechized Catholics. All are welcome.
As the newly minted director of Ministry Advancement for Blessed is She, I get to see stories of conversion and connection regularly. Women share urgent prayer requests, ask honest questions about Church teaching, reflect on Scripture, and share vulnerably about their relationships, work, and struggles with a group of relative strangers who become sisters in Christ. They welcome new converts into the Church and celebrate each other's weddings and children's baptisms, or achievements like promotions or children making the field hockey team. When I log on to social media, my feed is flooded with women bravely reaching out and others embracing them in return — a chorus of women echoing, "You are not alone."
Social media is often criticized in that, for all its efforts at connection, more often than not it isolates. Virtual likes don't touch the true dignity of a person, and online followers don't always reflect flesh-and-blood friends. Yet there seems to be a special grace over this ministry. Quite naturally, online support spills out of women's screens and into their everyday lives.
Blessed Brunches offer a format for hosting women in a home or at a parish to break the ice and create community on the foundation of our shared Catholic faith. But what about after the quiche has been cleared and the parish hall swept up? Blessed is She offers resources for a small gathering of girlfriends or a parish women's group to deepen their relationship with the Lord and each other.
My own heart found a home in this ministry. Sure, there are other single women there, but there are moms, too, and grandmothers, college students, and even religious sisters. The beauty of Blessed is She is displayed in its inclusivity. No matter one's state in life, we're all opening the same emails, reading the same Scriptures, praying in union with the Church, and coming home to the heart of the Father. Together.
Beth Davis is the Director of Ministry Advancement for Blessed is She (BlessedIsShe.net) where she develops retreats and builds community from the ground up. She served as a youth minister for 11 years and is passionate about teaching women how to develop an intimate relationship with Jesus.
PHOTO: PETER BERNIK/SHUTTERSTOCK
This article was originally published in Catechist magazine, January 2018