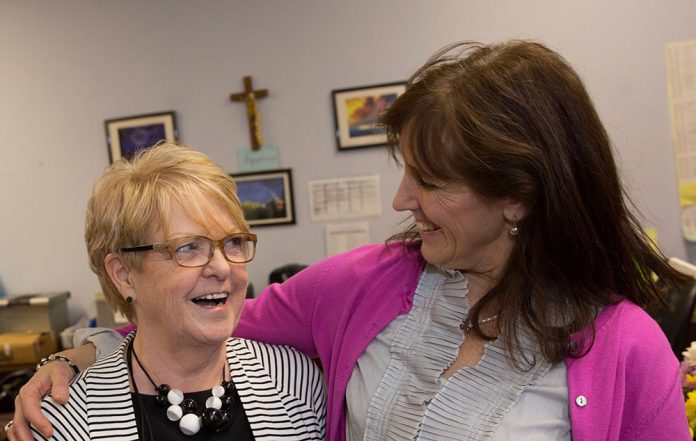 By Pat Gohn
Rediscover the wonder that energizes catechesis
When was the last time you were amazed? Not just amused or entertained…but amazed?
Here's something that amazes me: Jesus Christ chose to be born. The Catechism of the Catholic Church proclaims that Christ chose to be born into the Holy Family of Joseph and Mary (see CCC, 1655). He chose to be God-with-us, Emmanuel.
Amazing witnesses
The Bible tells us that when the Savior's birth took place, a choir of angels announced it to astonished shepherds in a field near Bethlehem. Afterward, a bright light entered the shepherds' minds.
[They said], "Let us go, then, to Bethlehem to see this thing that has taken place, which the Lord has made known to us." So they went in haste and found Mary and Joseph, and the infant lying in the manger (Luke 2:15-16).
The shepherds traveled and met Jesus, the infant the angels had announced, in the care of his loving parents.
Here's another amazing thing: In one night, the truth of God transformed the shepherds. They became amazing messengers themselves!
When they saw this, they made known the message that had been told them about this child. All who heard it were amazed by what had been told them by the shepherds (Luke 2:17-18).
All who heard the shepherds were amazed. They were credible witnesses.
What we teach about Christ and Christmas and Christianity is amazing. May we never cease to be amazed!
As we prepare for the Lord's Nativity, may we endeavor to encounter the Holy Family—to find Jesus amidst a family—the Church. May we give our hearts over to wonder and amazement that we might be changed by the truth of God in our midst and become amazing, joy-filled catechists.
Our goal is always to inspire you to become an amazing catechist— announcing the message that "the Lord has made known" to you.
A blessed Advent, and may you rediscover the wonder of the Holy Family at Christmas!
Pat Gohn, MA, Editor at Catechist
Editor's note: This is a modified version of an article that ran as in Catechist magazine, Nov/Dec 2016.