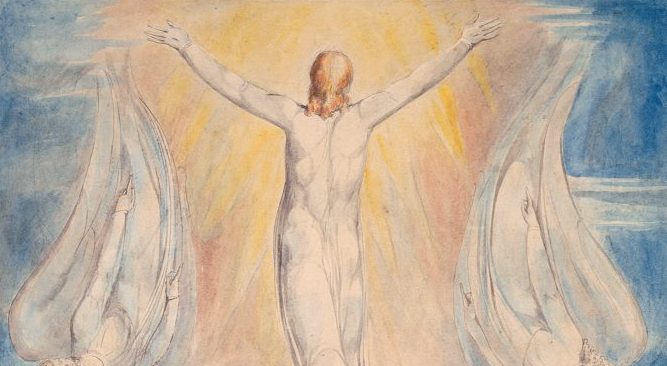 The Ascension: Your Past, Present, and Future
CONNIE CLARK
Many Catholic feast days celebrate things that happened in the past. But the Ascension is also about what's happening in your life right now — and in the future, too. What does this mean? First, let's understand what the Ascension is.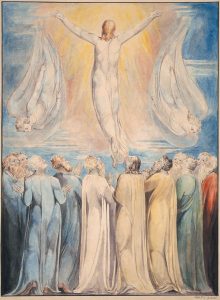 The Gospels tell us that after Jesus Christ rose from the dead, he appeared to his disciples many times. He wasn't a ghost or a zombie. He was our good Jesus, fully alive! After 40 days, Jesus ascended, body and soul, into heaven. (Ascend means "to go up.")
Before he went to heaven, Jesus promised we would never be alone. He would send an advocate, or helper. On Pentecost Jesus' promise was fulfilled. The Holy Spirit descended on the Apostles (and Mary). They were given the gifts of the Holy Spirit to go out and share the Good News with the whole world. That's exactly what they did.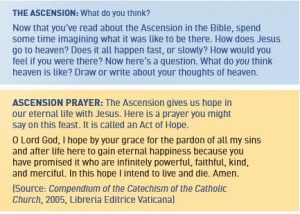 Now here comes the part about the present. The Holy Spirit comes to each of us in the sacraments, the same way he came to the Apostles. We call this "sanctifying grace." It's what makes us holy and gives us God's own life and strength to share the Good News. Thanks to Jesus, we aren't alone. We have the divine helper, the Holy Spirit, alive in us!
And here's the future part. At the end of our lives on earth, our bodies die. Our souls — the spiritual side of us that God created — can go to heaven. Because of Jesus' Ascension, we have faith that our bodies will reunite with our souls at the end of time. There, we can live, body and soul, forever in God's kingdom with Jesus. There will be no sadness, sickness, or suffering. This will be the fulfillment of God's kingdom.
When you celebrate the Ascension, ask God to help you act on the grace of the Holy Spirit today, so you can enjoy perfect peace and happiness with Jesus forever!
Here is a fun crossword to assist your students in learning about the ascension!: AM 18 puzzl
Answers to the Puzzle: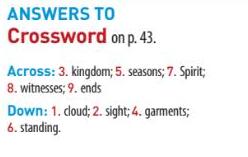 CONNIE CLARK is editor of Living Faith Kids, a quarterly magazine of daily Catholic devotions for children. To learn more, visit LivingFaithKids.com.
PHOTO: PUBLIC DOMAIN
This article was originally published in Catechist magazine, April-May, 2018.