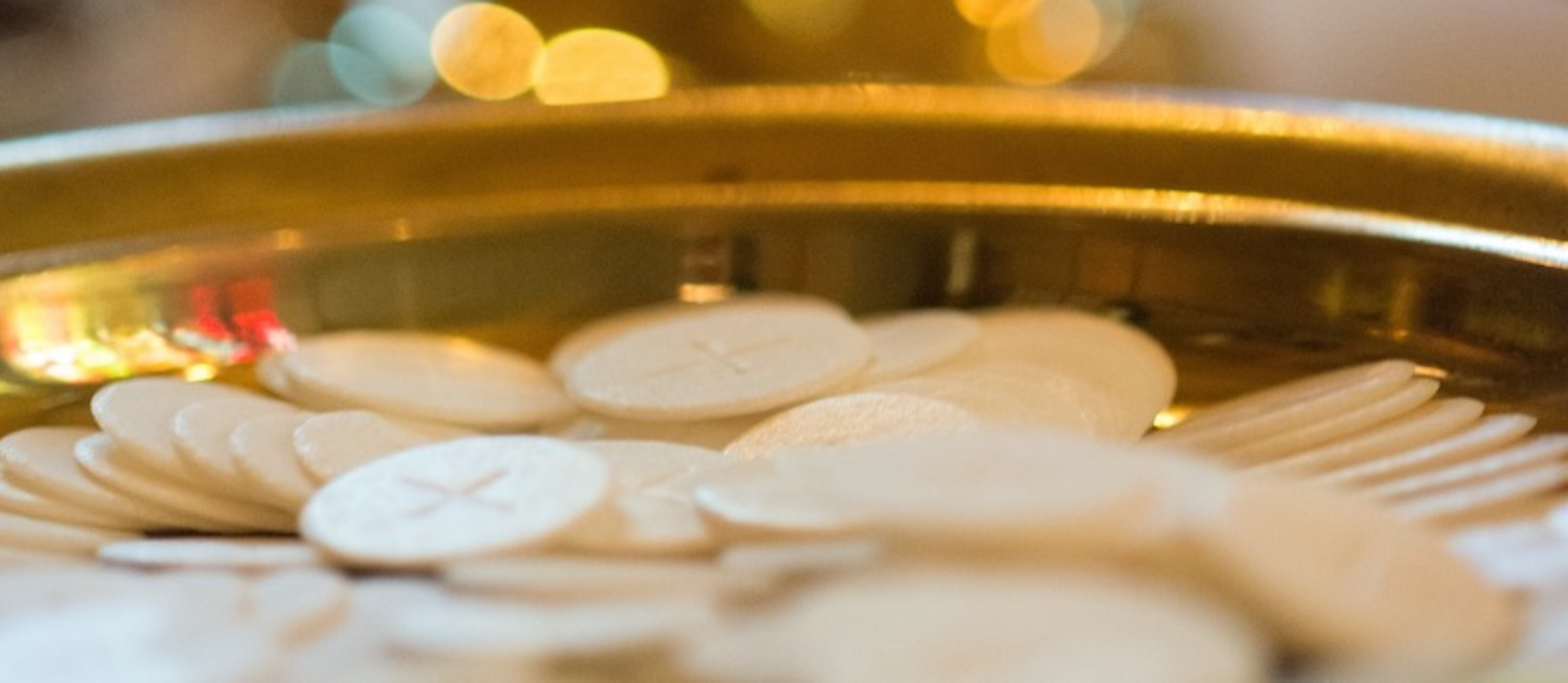 By Joan McKamey
Parishes and dioceses across the U.S. are participating in the National Eucharistic Revival in a wide variety of ways. Apart from special programming and events, choosing a faith formation program that draws people to the Sunday Mass, invites active participation during the Mass, and encourages reflection and discussion following the Mass is a choice that will keep giving well beyond the close of the Revival.
The liturgical catechesis approach of the Pflaum Gospel Weeklies has been successfully "bringing the Gospel to life and bringing life to the Gospel" for over forty years. Drawing each lesson's theme from the Sunday Gospel, the Gospel Weekliesconnect children and their families to the Sunday Mass. Our lessons illustrate that "liturgy and catechesis are inseparable and nourish one another" (Directory for Catechesis, 96). Liturgy and catechesis are both "oriented toward bringing to life the experience of God's love" (95).
The Gospel Weeklies both begin with and lead to the Sunday liturgy. The new directory states: "The liturgy is one of the essential and indispensable sources of the Church's catechesis . . . because the two belong to one another in the very act of believing" (95) and "catechesis reaches its true fulfillment when the one being catechized takes part in the liturgical life of the community" (96). The Gospel Weeklies strive to prepare children for the "full, conscious, and active participation in liturgical celebrations" called for in Vatican II's Constitution on the Sacred Liturgy (14).
To promote belief in the Real Presence of Christ in Holy Communion, every lesson of the Gospel Weeklies since Fall 2020 has included a Eucharist Quote. Pflaum also offers designed versions of the quotes along with designed reflections on the quotes to share in print or on social media. Related videos, articles, and student activities are also available here. The Eucharist Quotes, reflections, and some of the other resources are also available in Spanish.
If you're already using the Gospel Weeklies in your parish program or Catholic school, we thank you and applaud you! If you once used the Gospel Weeklies, we urge you to check out our new features and enhancements. If delivery difficulties led you to a different program, we are now offering an annual-delivery option. If you've never tried the Gospel Weeklies, contact your sales rep for more information and samples. You may also wish to view this overview video, read this fact sheet, and look over this introduction for families.
May we all grow in belief in, love for, and devotion to the Real Presence of Christ—Body, Blood, Soul, and Divinity—in the Eucharist. Amen.
Para la versión en español, haga clic aquí.
Image credit: Kyle McKaskle from Pixabay