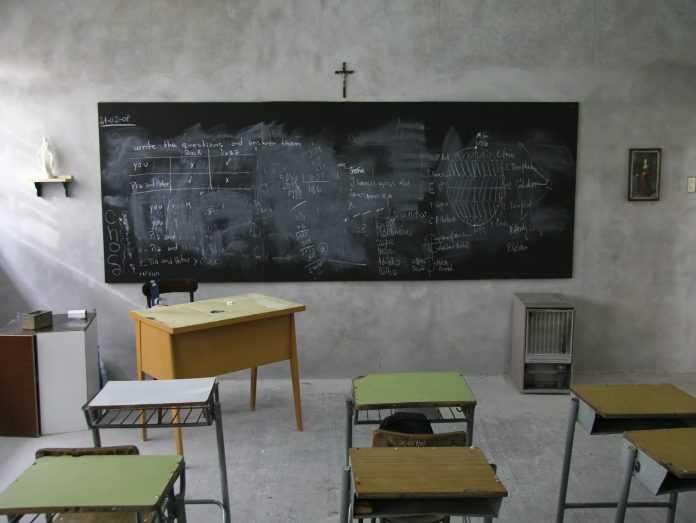 by Ken Ogorek
"I'll teach for you, but please don't expect me to come to meetings, go to classes, or any of that extra stuff." 
Does this sound familiar? Today's busy schedules can make it challenging for catechists to find time for catechist training, let alone work on their own formation. DREs have the challenge of forming their volunteers to be energetic and effective teachers. Often we see training as a burden, but maybe we need to look at it with a different angle—through the lens of discipleship. 
As catechists, missionary discipleship is an identity that we all share. In our hearts we hear the Lord saying, "I'll help you be effective with my grace." To grow in effectiveness you need to nurture your own identity as a catechist. 
Pope Francis, in his address at the International Congress on Catechesis in 2013, said: "Catechesis is a vocation: 'being a catechist,' this is the vocation, not working as a catechist. So keep this in mind: I didn't say to do the 'work' of catechists, but to 'be' catechists, because this is something that embraces our whole life." 
But how do we do that? We embrace our vocation by allowing God to renew and refresh our zeal as catechists by inviting him into our life as disciples. 
It's easy to think of God as an idea and not a person with whom we can and should have a real relationship. God uses several lines of communication to speak to our hearts and minds. A few examples are: 
Sacred Scripture: The Holy Bible 
Sacred Tradition: The teaching of our Church 
Prayer: Conversation with God that includes times of silence 
Sacraments: Outward sign, instituted by Christ, to give grace. We can hear God in celebrating the sacraments and reflecting on these celebrations. 
This is not an exhaustive list, but our main point is that when we have a relationship with Jesus, we naturally make time in our day to listen for his voice. 
God calls some of his disciples to serve as catechists. Notice that we're disciples before we're catechists. Put another way, our ministry as catechists flows from our identity as disciples. Catechist formation, then, builds on the foundation of daily practices that a disciple of Jesus strives to incorporate into his or her life. 
Most catechist formation efforts address areas like Sacred Scripture, Church teaching, sacramental preparation, etc. Sound familiar? When we see catechist formation in its various forms from diocese to diocese as opportunities to do what disciples are doing anyway—listen to God in scripture, in the doctrinal and moral teaching of his holy Church, in the prayer that permeates catechist formation efforts—we see that we can experience the both/and multi-tasking of using catechist formation to help us grow in discipleship. It's almost as if catechist formation gives us permission to make time in our busy life for growing closer to God.  
So how do we put this into practice with our busy schedules? Here are some ideas to get you started: 
1. Understanding the Scriptures If you want to grow in your knowledge of Scripture, try the free Bible study available from CatholicBoard.com. It consists of 30 audio episodes, each running about an hour in length. 
2. YOUCAT in a Year No time to read the Catechism? Then sign up for daily emails from FlockNote.com/Catechism. Daily quotes from YOUCAT will be delivered to your inbox for free.  
 3. Searchable Catechism The Catechism of the Catholic Church is available as an ebook. Now you can easily browse the faith sections and search the extensive index, glossary, and footnotes. Available from Verbum.com/Catechism. 
4. Daily Prayer Increase your daily prayer life with the Magnificat App. It is presented in a day-by-day format and includes: morning, evening, and night prayers; daily Mass readings; daily meditations; and essays on the lives of the saints. The App is free for subscribers to the printed version or $1.99 a month for non-subscribers. Available from iTunes.  
 5. Faith Delivered Take advantage of the courses from MyCatholicFaithDelivered.com. Not only can you grow in our faith, but through the online system, ministries can share resources, schedule events, and collaborate to strengthen the overall faith community. 
 6. Take an Online seminar If you don't have time to take a full-semester course, consider a three-week seminar from Catholic Distance University. These seminars allow flexibility and only take about three hours a week. Visit CDU.edu/Take-A-Class/3-Week-Seminar.  
 7. Share Your Knowledge CatecheticsOnline.com is a unique project where anyone can contribute in order to build up a knowledge base of projects, Scripture studies, retreats, and ideas, for catechists throughout the world. The more people contribute to the website, the more useful it will be to everyone. 
8. Learn On Your Own Time Consider reading the United States Catholic Catechism for Adults (available online for free) and the catechist manual for whatever religion textbook series you're using. Catechist manuals—including those for teen and adult resources—usually contain great information about how to teach to a particular age group, both generally and taking into account multiple intelligences and differentiated instruction. 
Read and reflect on a few pages of the USCCA each day. Pause briefly after each chapter to journal a few sentences on these two questions:  
What did I learn, or what has been reinforced by my reading?  
Based on where those I teach are developmentally (according to my catechist manual), what are some ways I can take the information from the first question and share it in ways that are developmentally appropriate? 
Before you know it you'll have read an entire chapter, have your class preparation notes ready—and sensed God's outreach to you in the process. 
Listening to God daily as a disciple helps you to better answer your call within the Church. 
Think of catechist formation not as a burden, but as an invitation to grow closer to Christ and as a way of helping you tend to the daily habits of being his disciple.  
Ken Ogorek is currently fulfilling a term as president of the National Conference for Catechetical Leadership (NCCL). He is the archdiocesan catechetical director in Indianapolis and part of the Evangelium Consulting Group (EvangeliumConsulting.com). 
---
Copyright 2015, Bayard, Inc. All rights reserved. This article is protected by United States copyright and other intellectual property laws and may not be reproduced, rewritten, distributed, redisseminated, transmitted, displayed, published or broadcast, directly or indirectly, in any medium without the prior written permission of Bayard, Inc.
This article was written by the Catechist Staff and appeared in Catechist magazine, January 2015.
Image Credit: Shutter Stock 36076513