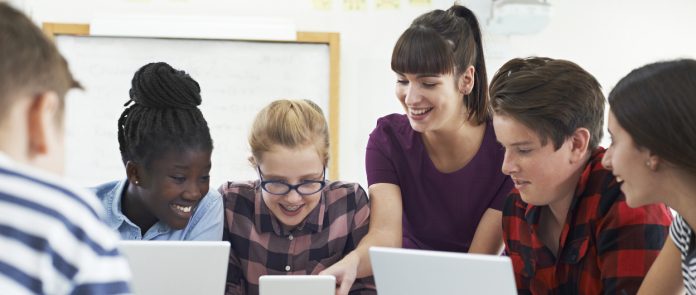 Catechesis balances program offerings of evangelization and service
ERIC GROTH
Good youth ministry is comprehensive. Done well, it integrates opportunities to evangelize, form, and serve. We sow seeds, nurture them for growth, and look for good fruit. When a key component is missing, our programs — and ultimately our teens — suffer.
I grew up in a parish that really knew how to fan the flame of the Holy Spirit in young Catholics. Our program leaned heavily on evangelization, not so much on catechesis and service. Later, in my college environment, where the ratio of Evangelicals to Catholics was probably 20:1, I was often challenged by questions about what Catholics believe and why. There were many moments where I couldn't respond intelligently. Had I benefitted from stronger catechesis, I may have been more conversant about my Catholic faith with my Protestant friends.
Unbalanced programming can cause spiritual malnutrition. Focusing on any one area to the exclusion of others is ill-advised. For example, if we are all about evangelization, we may not be able to answer the "why we believe what we believe" questions, and we may not respond to the real physical and emotional needs of the people around us. If we are all about catechesis, the experience of faith risks being boiled down to rules and regulations or disconnected to the living person of Jesus Christ. If we only focus on social justice issues and concerns, we may miss rooting our teens in Christ as the motivation for our Christian actions.
Successful youth ministries embrace opportunities for evangelization, catechesis, and service equally.
We celebrated the twenty-fifth anniversary of the Catechism of the Catholic Church (CCC) in 2017, reminding us what a gift St. John Paul II gave to the world! His successor, Pope Emeritus Benedict XVI, followed it up with YOUCAT — a publication directed toward young Catholics — offering them the Catechism in language that brings the faith alive.
Here are five important things to consider when integrating catechesis into youth ministry programs.
1. Those who teach the faith must first be disciples themselves. We gain credibility when we "practice what we preach." Model the behavior you expect from your teens. Engage in personal efforts to deepen your understanding of the faith.
2. Create and establish an environment that is respectful and conducive to learning.
3. Have a clear purpose and plan for each meeting and the teachings that are a part of it. Come prepared! Present with intention.
4. Use a variety of relevant resources and activities. When communicating gospel messages to teens, including the digital and social media tools available.
5. Always invite a call to action. Teaching teens the truths of the faith must be rooted in who Christ is and his call for us to go out and be disciples. Send them out with a task, and process it with them at your next gathering.
This article was originally published in Catechist magazine, February 2017
Image credit: MachineHeadz, istock, 875575944