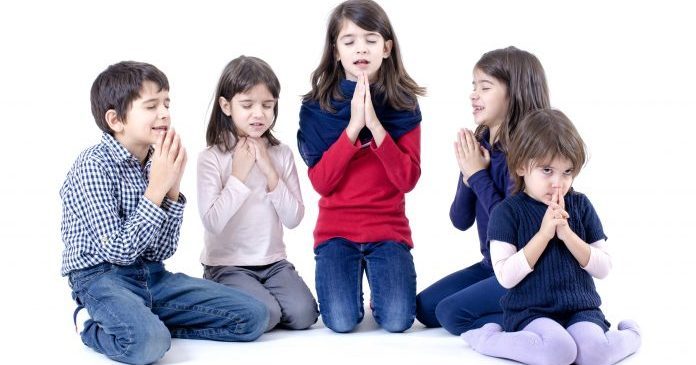 SUSIE LLOYD
There's a famous saying, "The family that prays together stays together." My parents had this quote on a plaque hanging on the wall in our game room. The author is Fr. Patrick Peyton, a priest who later became famous for promoting the rosary all over the world. When he was a kid in Ireland, his mother would call him and his eight siblings to pray. Then their dad would teach them the rosary. Well, sort of. He didn't have to teach it. He would just kneel down and lead it. By and by, the kids learned it.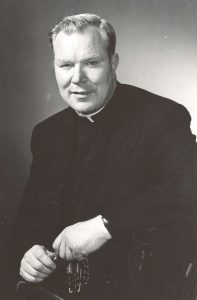 It was the same for me. Nobody ever sat me down to teach me my prayers. Nobody ever handed me a card with the Our Father on it and said, "Memorize this." We just said the prayers so often that I learned them. I remember kneeling with my family in the living room and struggling to keep up until one day, I just knew all the words.
Praying together bonded us as a family. Some people might argue that anything a family does together would have the same effect, be it baseball, fishing, or competitive duck herding. True to a point, but those are all natural activities. Praying goes beyond. It is supernatural.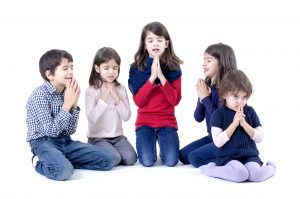 Jesus said, "Where two or three are gathered in my name, there am I in the midst of them" (Matthew 18:20). Think about that. "There am I …" Jesus actually comes to you, into your midst. He is there. And if you've got Jesus with you, nothing can destroy you.
A young Dominican sister I once interviewed shows just how close a family can be when it prays together. While she was growing up, her parents and four siblings pledged themselves to Our Lord and Our Lady daily. To this day they continue to pray "together."
No matter where they are in the world, each one of them stops at a certain time of day to say their family prayer "together." They don't stop everything to hit a volleyball, though they did share a love of sports. Only prayer keeps them united, even across the miles. One look at the prayer they use, and it's no secret why they are still so close­knit.
Dear Sacred Heart of Jesus, we renew our pledge of love and loyalty to You. Keep us always close to Your loving Heart and to the most pure Heart of Your Mother.
May we love one another more and more each day, forgiving each other's faults as You forgive us our sins. Teach us to see You in the members of our family and those we meet outside our home, and to love them as You love them, especially the poor and the oppressed, that we may be instrumental in bringing about justice and peace.
Please help us to carry our cross daily out of love for You, and to strengthen this love by frequent Mass and Communion. 
Thank You, dear Jesus, King and Friend of our family, for all the blessings of this day. Protect us and all families during this night. Help us so to live that we may all get to Heaven.
If you want to have a happy family, make praying together a daily event. Ask God to bless your family, bring you closer together, and make you a blessing to everyone you meet.
Susie Lloyd has won three Catholic Press Awards for her writing. Find her books, articles, and speaking schedule at SusieLloyd.com.
This article was originally published in Catechist magazine, March 2018.
Photo credit: shutterstock 123837895