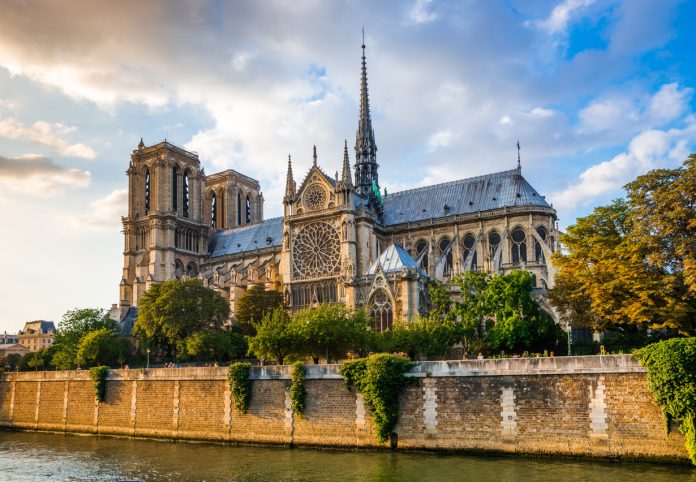 We no longer will look upon this iconic photo of this wonderful cathedral in the heart of Paris in the same way. As La Croix and many news outlets have reported today, Notre Dame, the great Catholic cathedral in the middle of Paris, has suffered a catastrophic fire. Cause of the flames has not yet been established, but major renovations were taking place there. As of this writing, no injuries reported, and firefighters are on the scene.
Reporting this on-going story, and more relevant photos are found at La Croix.
More photos of the scene:
Le soir du lundi 15 avril, un incendie s'est déclaré dans les combles de la cathédrale Notre-Dame de Paris. https://t.co/H3Ov0zs9gZ

— La Croix (@LaCroix) April 15, 2019

THANK YOU your prayers for all those fire-fighters and first responders battling the flames, and for the many people who work and live nearby.
Our Lady of Perpetual Help, pray for us!
Find a prayer from St. John Paul II at Notre Dame here. 
YOU CAN HELP: We've learned that the official site for donations to rebuild is found in France at the Fondation Notre Dame.
Image credit: gbarm /iStock photo: 532135289