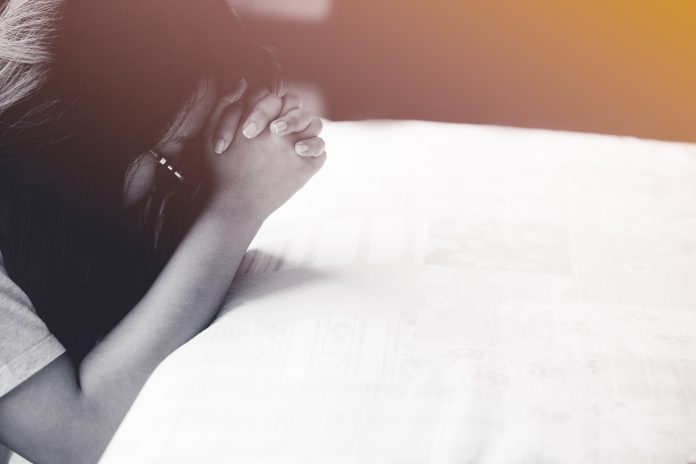 by Lori Dahlhoff
Jesus was
a master at using simple, direct questions to engage people in learning about
the deeper truths of God and how their responses could lead them to share these
truths with others. For example, "Where have you laid him?" (John 11:34, to
Mary and Martha after Lazarus died); "What are you
discussing as you walk along?" (Luke 24:17, to the disciples on the road to
Emmaus); "Who do you say that I am?" (Mark 8:29, to Peter and the disciples on
the way to Caesarea Phillipi); "Why do you ask me about the good?" (Matthew
19:17, to the rich young man).
Inspired
by Jesus' teaching technique, I offer four questions for you to consider when
deciding where to invest your energies as a Catholic and as a catechist:
* Who am I
called to be as a catechist?
* What
does catechetical education mean to
me?
* How am I
catechizing myself?
* Which
resources are easily accessible to support my ongoing catechetical education?
I
believe a catechist should be willing to respond to any question he or she
poses to others. What follows are my reflections on these four questions.
Who am I called to be as a
catechist?
The person of the catechist is an essential
component of handing on the faith of the Church. As catechists, you and I
operate in the tension between the simplicity of God's free gift of faith and
the complexity of people's responses to this gift in a given societal context.
For
example, Martha and
Mary of Bethany, sisters of Lazarus and friends of Jesus, exemplify the tension
between the simplicity of being offered a gift and the complexity of responding
to that gift. In chapter ten of Luke's Gospel, Martha and Mary are offered the
gift of Jesus' presence. Martha responds with the loving service of hospitality;
Mary responds with the loving attentiveness of listening at Jesus' feet.
Oftentimes,
the sisters' different responses are put at odds with each another, as if either devoting yourself to Jesus
through study or serving others
through practical tasks is most critical. Interestingly, Luke places this story
of Martha and Mary right after the Parable of the Good Samaritan. Together
these stories illustrate both aspects of the Greatest Commandment: Love God and love neighbor.
I
describe these as both/and realities.
Our Catholic faith is full of the both/and
realities. For example, Jesus taught that the Greatest Commandment is both/and: to love both the Lord, your God, with all your heart, with all your being,
with all your strength, and with all your mind, and your neighbor as yourself" (Luke 10:27). The
Church teaches the fullness of faith expressed in both a simple "Amen" when presented with the Body and Blood of
Christ and the depth of the mystery
of the Eucharist that challenges each believer to encounter Christ in
the complex situations of everyday life. Saint Thomas Aquinas, a Doctor of the
Church, taught that we discover truth through both faith and reason.
I am
called as a catechist to both help learners fall more deeply in love with the person of Jesus
Christ and lead them to him through
shared practices of the Christian faith.
What does catechetical education mean to me?
Education
is an activity that involves knowledge, skills, and consistent practices in a
particular area or way of life. The way of life for a catechist includes
maturing in both personal Christian
discipleship and the artistry of
teaching.
Catechesis
involves Christian believers working with the Holy Spirit to nurture the
hearts, minds, and souls of people through information, education, and
transformation. The objective of this work is to form disciples of Jesus
Christ. It is about helping learners know, celebrate, and contemplate the
mystery of Christ.
As you
know, the Church describes the work of authentic and complete catechesis in six
fundamental dimensions or "tasks." Each task encompasses an essential aspect of
faith in Jesus Christ. Each addresses both conceptual content and behaviors and attitudes.
Task One: Promoting knowledge
of the faith:When you fall in love with someone or something, you
want to know all you can about your beloved. You are often driven to tell
anyone who will listen about that which you love. This human experience mirrors
what the Church understands about promoting both
knowledge of the faith in Christ and
the divine plan he revealed. The General
Directory for Catechesispoints out that "[b]y deepening
knowledge of the faith, catechesis nourishes not only the life of faith but
equips it to explain itself to the world" (n. 85).
Task Two: Liturgical education:
Every time we celebrate the Eucharist, we encounter
God anew and have the opportunity to practice being the Body of Christ.
Building on knowledge of the meaning of liturgy and the Sacraments, liturgical
education equips people for full, active, and conscious participation in the
liturgical life of the Church.

Task Three: Moral formation:
Catholic morality is more than memorized rules or
lists of do's and don'ts. Moral formation builds on foundational elements like
the Ten Commandments and the Beatitudes to develop a way of thinking, acting,
and being that reflects the gospel proclaimed by Jesus Christ. It involves both an inner conversion to Christ and an external demonstration of the
social implications of Baptism into the Paschal Mystery.

Task Four: Teaching to
pray:Loving relationships are impossible to sustain
without ongoing, interpersonal communication that involves both speaking and
listening. As much as God has created women and men for dialogue with him, we
need to learn the skills for the interpersonal dialogue of prayer. Engaging in
prayer is one of the primary ways we learn, and the Lord's Prayer is a
preeminent example of both/and
dialogue about love of God and neighbor.

Task Five: Education
for community life:God created humans as social beings, and living in
community involves practicing shared disciplines that are learned over time.
Saint Robert Bellarmine, a patron saint of catechists, is credited with saying,
"The real
source of our faith is not merely a set of doctrines but rather the person of
Christ still living in the Church today." The living presence of Christ is made
known in and through the faith community.
Task Six: Missionary initiation:
With the help of the Holy Spirit, all the baptized
participate in the mission of proclaiming the gospel. True love generates love
beyond itself. This is especially evident in fostering a love of Jesus that
compels our sharing that love with others. The GDC reminds us that catechesis "seeks
to equip
the disciples
of Jesus
to be present
as Christians in society through their professional, cultural, and social lives. It also prepares them to lend their cooperation to the different ecclesial services, according to their proper vocation" (n. 86).
Modeled on God's way of teaching us, this is an integrated framework: one
task is incomplete without the other five. Each task is both
distinct and complementary to all
the others as key aspects of faithful, maturing discipleship within an
apprenticing faith community. Together, the tasks lead to deeper knowledge of,
intimacy with, and communion in Jesus Christ.
Catechetical
education, then, involves learning about and through the six tasks of
catechesis. It is the process through which we acquire the knowledge, mindset,
and skills for living as mature persons of faith as well as for serving as
faithful, effective evangelizers and catechists.
How am I catechizing myself?
Both what I
learn and how I learn are essential
to forming a living, mature, and fruitful faith in Jesus Christ. Like Mary and
Martha, Christian discipleship involves both
personal learning at the feet of Jesus Christ throughout life and practical skill development for
effective service within community.
How
I continue my own process of catechesis is guided by the communal expectations of
the Church and shaped by individual expectations rooted in my personal
relationship with God.

Personal growth and ministerial skills:
A catechist is called to continue
maturing as a person, a believer, and an apostle. For a catechist, these three facets of Christian discipleship translate
into formation in the dimensions of being, knowing, and savoir-faire (the art of knowing how to transmit the message to
people in a particular context so that it is heard and internalized).
It is one thing to share your experience of God with
others. It is quite another to shape a Catholic way of knowing and being
through a systematic, comprehensive, and intentional catechesis. Personal growth addresses human, spiritual,
and intellectual development, especially through participation in the Church's
sacramental life. Ministerial skills for catechists include organizing and directing
educational activities; planning, presenting, and evaluating catechetical
lessons; effective use of resources including media; and adapting materials for
different ages, capacities, and cultures among those we hope to reach.
All of the Church's major religious education
guidelines stress the formation of those entrusted with handing on the faith in
the name of the Church. After describing the six tasks of catechesis, the GDC states "All of these tasks are born of the conviction that the quality of any form of pastoral activity is placed at risk if it does not rely
on truly competent and trained personnel. The instruments provided for catechesis cannot be truly effective unless well
used by trained catechists" (n. 234). In other words, both you and the teachings of the Church matter!
Your own living, explicit, and fruitful faith is better able to touch the hearts,
minds, and spirits of others when coupled with skills for educating.
Individual and communal expectations:
Individual development as a person of faith and shared development
as a member of the Catholic community are rights and responsibilities of full
Christian initiation. The Gifts the Holy Spirit instilled in each person given
through Baptism, Confirmation, and Eucharist provide the inner capacity to
know, love, and serve God. An internal sense of response to these gifts is part
of accepting the call to be a catechist. One of the Church's expectations for
us as catechists in this time is to be teachers, educators, and witnesses of
the faith within the community simultaneously. The GDC points out that the "ideal is that catechists should be the protagonists of their own learning by being creative in formation and not by just applying external rules" (n. 245).
Recognizing
preferred and natural inclinations for deepening your individual relationship
with Christ and allowing these communal expectations of Church to inform your personal
choices are important to forming a healthy Catholic identity. Mary responds to
Jesus by listening at his feet; Martha responds to him by attending to the
communal practices of hospitality. Together, both individual and
communal expectations welcome Jesus with love.
Which resources are easily accessible to support my ongoing
catechetical education?
Many tools and resources are available to assist you
in ongoing catechetical education. CATECHIST is one tool you already use. Many
dioceses have structured programs for forming and educating catechists. The
person who leads your local catechetical programming can also identify
resources that the parish or school has to offer. The National Directory for Catechesis (USCCB, 2005) provides guidelines
for understanding the art of catechesis and developing the skills needed to
echo the word of God in the name of the Church.
Other helpful national resources include the:
* United States Catholic Catechism for Adults (USCCB, 2005). This
national catechism is based on the Catechism
of the Catholic Churchand is designed for personal and group study.
* Information for Growth Survey (NCEA). This is a self-assessment of faith knowledge, skills, and
attitudes in relation to the six tasks of catechesis. Email reled@ncea.org for
details.
* Leadership Institute webinars.
These are free recorded sessions on catechetical ministry topics developed
through the partnership of the USSCB Office of Evangelization and Catechesis,
the National Conference of Catechetical Leadership, and the National Catholic
Educational Association (usccb.org/about/evangelization-and-catechesis/catechesis/leadership-institute).
* National Society for Volunteer
Catechists. Find out more about this online community for catechists at mynsvc.net.
Conclusion
Catechetical
education is about making each learner capable of communicating the gospel in
her or his daily life. Applying the both/and lens to questions about the
content, process, and outcomes of catechetical education grounds responses in
love of God and love of neighbor. Continuing your
catechetical education gives witness to the folks you teach, showing them what
it looks like to be a joyful, lifelong learner in the faith.
Thank you in advance for considering
how you echo God's word through your continuing catechetical education. Inspired by Mary and
Martha, I leave you with a final both/and question:
How am I prioritizing both
the development of my personal relationship with Jesus and my practical
skills for serving others as Christ?
Lori Dahlhoff has worked in
catechetical ministry for over 20 years. She currently serves as the Executive
Director of the Department of Religious Education for the National Catholic
Educational Association (NCEA) based in Arlington, VA.
---
Copyright 2012, Bayard, Inc. All rights reserved. This article is protected by United States copyright and other intellectual property laws and may not be reproduced, rewritten, distributed, redisseminated, transmitted, displayed, published or broadcast, directly or indirectly, in any medium without the prior written permission of Bayard, Inc.
This article was written by the Catechist Staff and appeared in Catechist magazine, October 2012.
Image Credit: MIA Studio/Shutter Stock 557176453