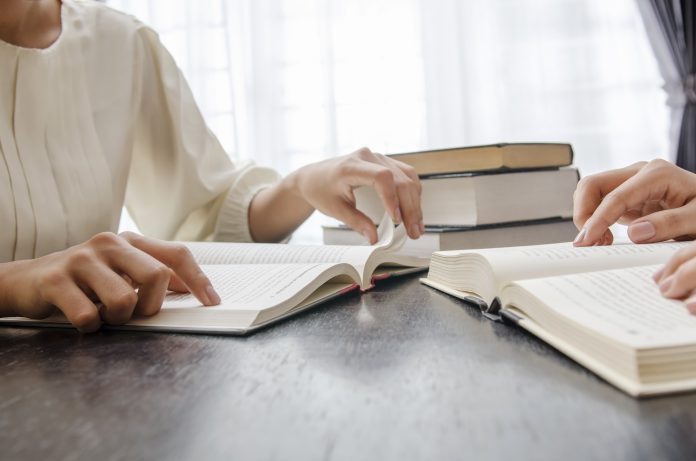 BY JONATHAN F. SULLIVAN
An apprentice is a novice student who learns under the tutelage of a master of an art or craft such as painting, carpentry, or baking. The novice works closely with the master over long periods of time to learn the techniques, skills, and knowledge needed to become a craftsman. In medieval times the novice might even live with the master in order to soak in his lifestyle and daily routine.
Like medieval craftsmen, catechists are called to be formed in their craft. But instead of buildings, bread, or paintings, catechists are crafting disciples of Jesus Christ! Even so, the Church recognizes the links between faith formation and an apprenticeship model. The General Directory for Catechesis (GDC) uses the word "apprenticeship" six different times; the Catechism of the Catholic Church (CCC) refers to it four times. The Rite of Christian Initiation of Adults (RCIA) describes it this way: "[Over] an extended period of time … the candidates are given suitable pastoral formation and guidance, aimed at training them in the Christian life" (RCIA, 75; emphasis added).
That having been said, most catechists would not be able (or willing!) to move in with another catechist to learn his or her craft. Yet apprenticing catechists is an achievable goal for parishes. Our society and culture may have moved beyond medieval craftsmen and guilds, but the need to call, form, and support gifted disciple-makers remains even in the modern day.
Apprenticed to Christ 
Jesus presents us with the foundational image of Christian apprenticeship. Like other sages and rabbis of the time, Jesus gathered a small, close-knit group of followers who traveled with him, ate with him, and learned from him. Other teachers of Jesus' time picked and selected students who came to them for instruction. Jesus called this special group to him (see Mark 1:16-20; 2:13-14). These followers, known as the apostles, differed from the other disciples who followed Jesus. The apostles had a closer relationship to him; they followed him on his journeys, shared their meals with him, and had access to teachings not shared with others (see Matthew 10:5ff; Mark 4:10-12; John 6:66-71).
Jesus formed his apostles not only through direct teaching, but by introducing them to a new way of life. Since the Second Vatican Council, the Church has recommended this model of Christian apprenticeship as the basis for passing on the faith. The council fathers described catechetical formation as "not a mere expounding of doctrines and precepts, but a training period in the whole Christian life, and an apprenticeship duty drawn out, during which disciples are joined to Christ their Teacher" (Ad Gentes, 14).
In other words, Christian formation is more than just memorizing facts and formulas. It also includes training in a particular type of life and a particular way of looking at the world which can't be gleaned from a book. This is why the Church affirms the importance of both witness and proclamation in evangelization. It is not enough to "talk the talk"; we must also "walk the walk." How we live our lives together as brothers and sisters in Christ forms us in that identity. (As a former colleague of mine likes to say, just rubbing shoulders with other Christians forms us as disciples!)
Apprenticing New Catechists
How, then, can parish catechetical leaders apply this apprenticeship model to forming new catechists? First, we must recognize that not every person is called to be a catechist in the Church. Jesus did not call everyone to be apostles; medieval craftsmen did not accept just anyone as an apprentice in their trade.
In the same way, we should carefully screen and select potential catechists to ensure that they have the gifts and skills necessary for the ministry. The National Directory for Catechesis goes so far as to say, "The suggestion that anyone can be a catechist should be scrupulously avoided in … the recruitment of catechists" (NDC, 55.B). Fortunately, tools such as the Called and Gifted charism discernment process and StrengthsFinder (see box on page 26) can help identify parishioners who may be effective witnesses in a catechetical setting, as can the recommendation of trusted parish leaders.
Many catechetical leaders will object that it is hard to find catechists in the first place and that they don't have the luxury of turning away volunteers. While this is true in many rural parishes, there can be pitfalls. Putting our young people into the hands of catechists who do not possess the temperament or gifts for the ministry may signal to those young people that they are not worthy of our best efforts or our best people — when exactly the opposite is the case! It also does a disservice to the catechists by putting them into a ministry in which they are more likely to fail. Therefore, these situations call for our best care and discernment.
Once novice catechists have been called into this ministry, it is important to pair them with master catechists: experienced and respected catechists who have been trained and are known to be effective disciple-makers. Ideally new catechists will spend their first
year in the same classroom as the master catechists, learning from and being trained by them before taking over their own classroom in their second year. Even if that isn't feasible, pairing new catechists with more experienced mentors will give novices someone with whom they can ask questions, bounce ideas off, and receive advice.
If the new catechist is able to spend the first year in an experienced catechist's classroom, he or she should spend the first couple of months just observing how the master catechist leads prayer, conducts lessons, and manages the session. In this way new catechists can get a feel for effective catechesis before taking on different parts themselves. They may begin by leading prayer for a whole month, teaching the lessons the next month, and so on. Master catechists shouldn't expect novices to take on everything at once, instead allowing them to gradually become acclimated to the whole catechetical process.
A regular part of this relationship should be feedback on the progress of the new catechist. Medieval masters were on hand as their apprentices worked through particular projects or challenges in order to guide and teach them. Similarly, master catechists shouldn't be afraid to comment on how the novice catechist is faring. This doesn't have to be a formal evaluation or assessment; it can be as simple as an insightful remark: "Good job handling that tough question!" or "I noticed you were struggling with that lesson; can I give you some tips?" This feedback should also be shared with the parish catechetical leader or pastor.
Another important aspect of catechetical apprenticeship is ongoing formation for all catechists. Not all training should be "on the job." Rather, time should be set aside for the spiritual, intellectual, and human formation needed to be effective catechists in the Church. One easy way of doing this is to set aside two "extra" weeks in the catechetical year — one the week before young people begin their catechetical sessions and one the week after the year ends — for catechist formation. Of course, catechists should also be invited to attend other formation opportunities offered by the parish or diocese.
Apprenticeship in the Christian faith — and in the catechetical ministry in particular — helps parishes call, form, and support effective and faith-filled catechists. Modeled on Jesus' own way of teaching, apprenticeship helps build relationships of trust and care between catechists and ensures a network on which a parish can build a solid catechetical program — both now and in the future.
Jonathan F. Sullivan serves as executive director of evangelization, education, and worship for the Diocese of Lafayette-in-Indiana. He blogs on evangelization and catechesis at JonathanFSullivan.com.
This article was originally published in Catechist, March 2017.
Image: PS Photo / iStock 180923880