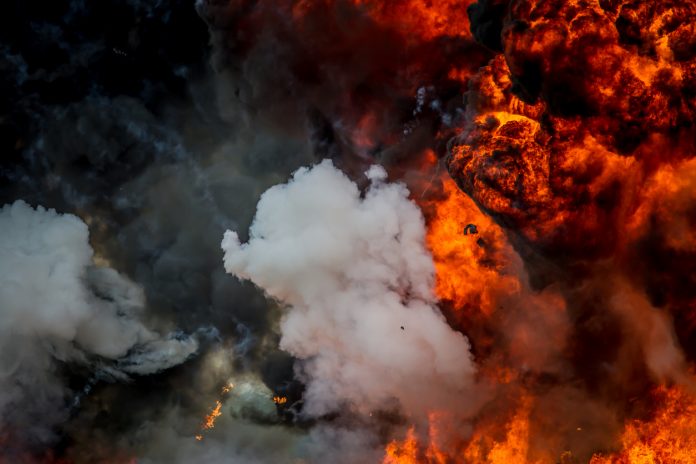 On the highest holy day of the Church year, tragedy struck at two Catholic Churches during Easter Mass, as well as at a Christian church, with more dead at four hotels amid multiple terroristic bombings in different locations in the country of Sri Lanka. On Easter Monday, April 22, 2019, CNN reported 290 dead and hundreds more injured in eight explosions.
Pope Francis, speaking on Easter Sunday, said:
"I wish to express my heartfelt closeness to the Christian community [of Sri Lanka], wounded as it was gathered in prayer, and to all the victims of such cruel violence."
Read more at Vatican News: "Pope Francis Laments Easter Sunday Attacks in Sri Lanka"
More from Vatican News: "Pope Francis and Asian Bishops Renew Solidarity with Sri Lanka"
Cardinal Daniel DiNardo, president of the USCCB, also condemned the Easter bombings saying, "This evil cannot overcome the hope found in our Savior's Resurrection. May the God of hope who has raised his Son, fill all hearts with the desire for peace."
Read more from this press release at USCCB.org.
We at Catechist also offer our prayers for all the victims of this violence and pray for the law enforcement teams in Sri Lanka and other international collaborators who are working to arrest those responsible. Below please find a few resources that may help those we serve.
Resources:
A prayer service resource from master catechist Marc Cardaronella entitled "Prayers for Times of Trouble or Sadness."
Catechist recommends parish and school leaders to have this book handy, The Parish Emergency Kit, by Kathy Hendricks.
A prayer composed in the face of terrorism by our colleague at Twenty-Third Publications, Dan Connors, is found at the bottom of this page.
Voice of the Martyrs, a ministry in Australia offers this helpful PDF in using Scripture to pray for the persecuted church.
:::
This post was curated by Catechist's editor on April 22, 2019.
Photo Credit: Gsmudger/ iStock photo 501278847