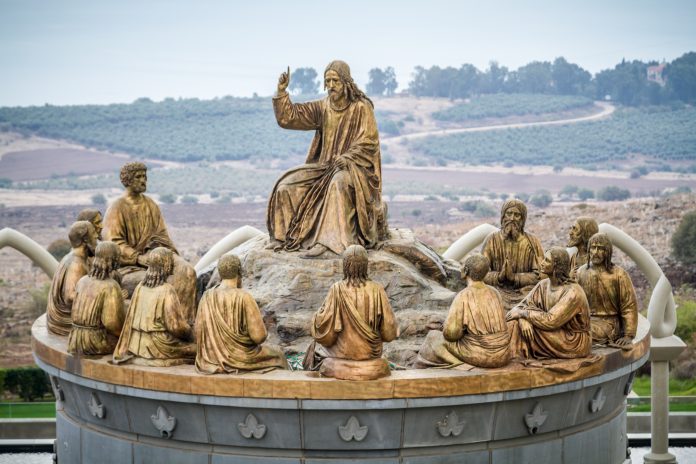 by Marlene Sweeney
Not everyone supports committee work!
For example, when our pastor started forming a Parish Advisory Council years ago, one of the parishioners who was less than enthusiastic decided to rename it People Adding Confusion.
Over time, I've come to believe that most parish communities have grown to appreciate a collaborative, inclusive style of leadership that calls forth the faith community in major decision making. Based on the success of the fairly common Parish Council model, an increasing number of Directors of Religious Education are forming advisory boards to work beside them in directing and promoting lifelong religious formation in parish life.
Why might you consider initiating this ministry in your community? What would it entail? How could it benefit the people you serve? What might be the challenges?
Two Is Better than One
Whether you are starting a new program, planning a change in curriculum, or about to discontinue a mode of operation, it is a good idea to gather different people's opinions about your plans. Ministering in a parish community is most effective when you engage parishioners in a common mission.
Bringing people together for the purpose of participating in the parish vision of religious formation is a purposeful ministry of and by itself. A diverse group of senior members of the parish, parents, young adults, and those with a passion for excellence in education might make a great sounding board for your ministry and serve as valuable advocates in the parish at large.
Perhaps requesting time to speak of your vision and needs at various parish functions over the next few months could lay the early groundwork of beginning a council. Once your vision and plans are presented, it will be up to you to take notes. Observe reactions, collect comments, and begin to make a list of parishioners who might be willing to serve in this capacity.
Successful Councils
Bringing parishioners together to form a new ministry begins with prayer. Allow time for those called to participate to discern whether this is an activity they can be committed to and have the time and resources to fully accept the responsibilities and challenges of committee work. After the decision has been prayed over, decide to gather.
DREs with successful boards shared these factors in implementing an advisory council:
* Have a clear statement of purpose.
* Understand the relationship of the council with the DRE and the parish staff.
* Provide thorough information for all issues presented for discussion.
* Provide those who serve with a written job description that outlines tasks.
* Be clear about the length of term of service.
* Establish meeting schedules in advance.
* Conduct annual evaluations to reflect on the council's purpose.
Having worked with parish boards for many years, I am also inclined to add: Act like an upper room more than a board room!
The main focus of having this operative ministry within your parish is to benefit the spiritual life of all families. As a director and a member of your parish staff, you are responsible for establishing the agenda, keeping the group focused, and, most important, setting the tone.
The cultural feel of boards may take on a power-like setting, often with special-interest groups or personal agendas looking for a voice. Parish boards are not immune to these activities. As the pastoral leader, you or an effective chairperson you appoint will remind the group of its intent and provide the group with good leadership.
Planning for the Future
With the myriad of responsibilities most DREs carry in parish life, it can be difficult to begin any activity that will require even more work. Yet, many directors with active councils attest to the fact that once boards become established, they can help lessen the workload.
Religious education boards can be publicists and promoters of programs. They can form study groups to investigate new curriculum. They often arbitrate community concerns and bring to your attention needed policy changes. Good councils might encourage bridge-building with other ministries in the parish. Some councils help with needed fundraising or assist with fiscal responsibilities. The best part of beginning this ministry is that you can create the role you would like this council to play in your parish.
One DRE shared this with me: "When I first envisioned an advisory council, I saw a group of people to dream with. My days were so filled with to-do tasks that I seldom planned beyond the calendar year. I started envisioning what it would be like to spend time with people and dream about the future of religious formation in our parish."
From a small nucleus of dedicated people the DRE began to develop a lifelong religious education program that is now operating quite successfully in her parish community. Seeking council may be the beginning of God's future plans for your ministry.
Marlene Sweeney, M.Ed., MA, is a Certified Pastoral Associate in the Archdiocese of Chicago. Marlene is a writer and poet whose works have appeared in numerous books and periodicals. E-mail Marlene at mcsjames@yahoo.com.
---
Copyright 2011, Bayard, Inc. All rights reserved. This article is protected by United States copyright and other intellectual property laws and may not be reproduced, rewritten, distributed, redisseminated, transmitted, displayed, published or broadcast, directly or indirectly, in any medium without the prior written permission of Bayard, Inc.
This article was written by the Catechist Staff and appeared in Catechist magazine, January 2011.
Image Credit: alefbet/Shutter Stock 559112293