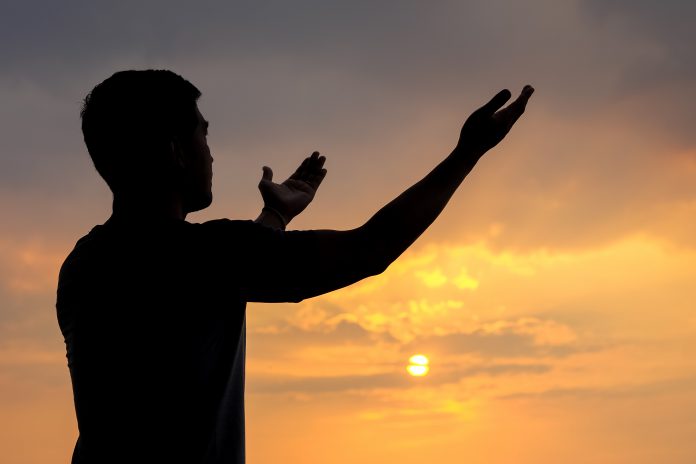 by Jeanne Heiberg
Dim lights and create as much quiet as possible. Slowly read this meditation, pausing between sentences.
Saint Francis loved God and all God's creatures. He lived in peace and harmony with all.
Take a deep breath. Relax. Get comfortable. Close your eyes.
Imagine yourself in a garden of beautiful flowers, sitting before a shrine of St. Francis. Imagine a bird sitting on the shoulder of the statute of St. Francis, another bird in his hand, and a docile wolf lying at his feet. Francis smiles fondly at you.
Francis says, "When I walked on earth, animals loved me because I loved God and all God's children and all creatures. We are created to live in peace and harmony together. Join me in bringing more peace and harmony into the world."
Now imagine animals of all kinds entering the garden and gathering around you and the shrine. A soft furry rabbit jumps onto your lap and wants to be petted. Feel the rabbit's soft, silky fur. Squirrels play at your feet. Little red foxes and deer with large brown eyes gather unafraid with wolves. All are content just to visit and drink in God's love with Francis.
In your imagination, bring friends and those you love into this circle of peace. Also bring anyone you feel at odds with, who may have irritated or angered you. Forgive anyone who may have hurt or offended you. Let the healing love of St. Francis radiate out to you and then from you to others. Let the friendliness of birds, animals, and people lift your heart. Bask in the goodness of God in this garden. Say a heartfelt thank you to God for so many kinds of animals, so many good and beautiful people.
Stay at this garden shrine for as long as you wish. Talk to God and St. Francis in your own words. Then put down that soft bunny on your lap, rise, and walk through a garden path back to our own place of peace and harmony here.
---
Copyright 2014, Bayard, Inc. All rights reserved. This article is protected by United States copyright and other intellectual property laws and may not be reproduced, rewritten, distributed, redisseminated, transmitted, displayed, published or broadcast, directly or indirectly, in any medium without the prior written permission of Bayard, Inc.
This article was written by the Catechist Staff and appeared in Catechist magazine, February 2014. 
Image Credit: Shutter Stock 578942014