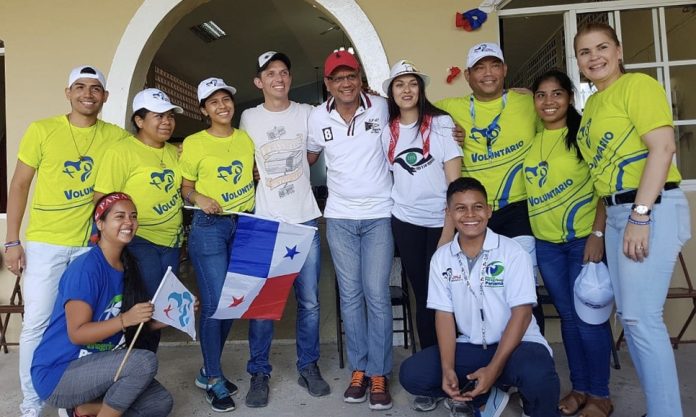 Excitement builds for World Youth Day 2019 in Panama
Here's what you'll need to follow the events: 
WYD OFFICIAL SITES:
Official World Youth Day site is here.
Follow the live broadcast via the web here.
Download the program schedule and the Pope's schedule here.
Information about the youth festival is here.
Follow Vatican News coverage.
Follow on Twitter or Facebook.
OTHER LINKS of INTEREST
8 Ways to Help Youth Experience World Youth Day from Home
Follow Bishop Robert Barron at WYD and his keynote on Jan. 23.
:::
Posted by Pat Gohn, Catechist Editor.
Image credit: WYD Flickr
Volunteers welcome pilgrims in the Parish of San Nicolás de Bari.