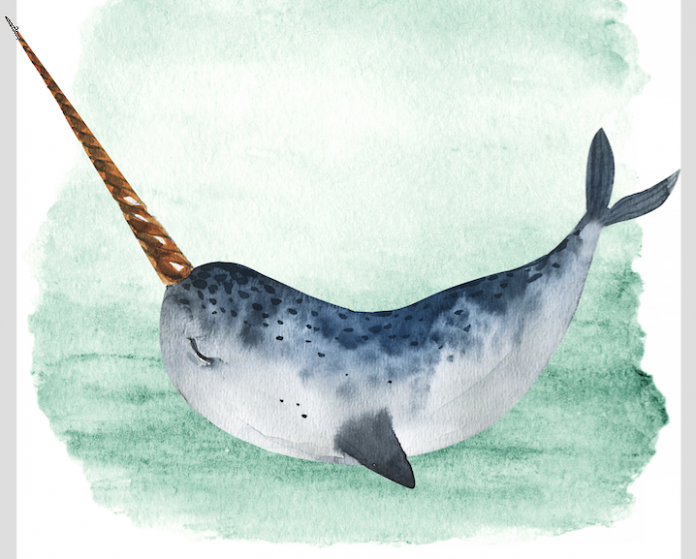 By the Catechist Staff
Top Answers from our Catechist Survey, Spring 2017
Our most recent survey of catechists yielded insightful and entertaining replies. Here are some of our favorite replies to our questions.
What's the best advice you've ever
gotten about being a catechist?
You know this! And what you don't know or remember, you'll learn. — Carol Dotson, New Orleans, LA
Always have something related to the lesson on the tables before the children get there. It helps them start transitioning immediately from the outside world into the lesson. — Lisa Mladinich, Huntington Station, NY
Be passionate. Show and share your love for the Lord. And keep learning. Saying the Liturgy of the Hours can be most helpful. — Judith Costello, Moriarty, NM
We plant the seed and God does the growing. When we feel like we are not getting the message across, we must remember we only plant the seed. — Kim Boeckman, Woodward, OK
We do not force the teachings of Christ on our family, friends, and students. We show them the beauty of his teachings through our own practice and let them encounter Christ in us. — Rodina Dalisay Anonueva, Cabuyao, Philippines
Don't stress over finishing everything in the curriculum. Do your best, cover the most important points, but know that the children will have other opportunities to learn our Faith. It is not all dependent on us. — Stephen Rouhana, Plymouth, MI
Even if you think you can't, but want to … try! God doesn't call the qualified, he qualifies the called.   — Traci Sumner, Krakow, WI
Have fun, and the kids will too. — Jared  Dees, Granger, IN
Let the Holy Spirit lead, and teach what the kids want to learn or what intrigues them. — Kimberly Ivec, Mentor, OH
Create a safe and trusting environment.
— Patricia Lynch, Croton-on-Hudson, NY
The kids come to us after a long day at school. When I began teaching in the after-school program, I was told to make the evening "less like a class and more like a Mass." I think of that often. — Karen Layden, Plymouth, MI
The most important thing is to witness by what you do. What you do speaks much louder than what you say. — Dan Thomas, Dayton, OH
I once heard a master catechist describe the importance of connecting voice and touch. It effectively describes the importance of connecting words and actions. Both are necessary — sound teaching methods and understanding of beliefs, as well as the authenticity that comes from living as witnesses to the Gospel. — Kathy Hendricks, Castle Rock, CO
It's NOT about you! — Madonna Castro, Gardena, CA
Enjoy the time each week. Try to catechize the parents by offering a take-home tidbit or an email about what happened in class that day.  — Kathy McIntire, Troy, OH
Love the Lord and let the Holy Spirit work through you.
— James Blankenship, Purcellville, VA
What's one practice or skill that you didn't know you'd need before you became a catechist, but you grew into along the way? 
The ability to laugh at yourself when things don't go as planned. — Deacon Gerard-Marie Anthony, Chantilly, VA
The ability to be a bridge to the children's families, by sending home summaries of our lessons and copies of the prayers (in case parents don't know them) and being available to parents by phone, email, and in person (i.e., attending a family wake or funeral). — Lisa Mladinich, Huntington Station, NY
Knowing the middle school schedule. I needed to know when vacation was coming up, when it was state testing time, or other similar events. — Sandy S., Granby, MA
I didn't know how to use the Catechism as a resource. What a beautiful resource it is!
— Lisa Charette, Fort Kent, ME
Flexibility. I started out trying to complete my lesson plan each week and later learned it was best to go with what the students were responding to. — Karen Ruona, Grafton, WI
The ability to affirm every fourth- grader's attempt to contribute to class, no matter how irrelevant their statement may be to the lesson. (I'm still working on this …) — Stephen Rouhana, Plymouth, MI
Improvisation. Sometimes a planned lesson won't hold anyone's attention, and it's okay to talk about other things and answer their questions. —Traci Sumner, Krakow, WI
Time management and a solid lesson plan. — David Dziena, Worcester, MA
My ability to connect the Sunday Scripture to the class on an (almost) weekly basis. — Kathy McIntire, Troy, OH
Classroom management and … parent management — Madonna Castro, Gardena, CA
Not sweating the small stuff.
— Anonymous, Harrisburg, PA
Being a catechist doesn't mean that you need to be a scholar about the Bible. It's more about witnessing to the Word of God that you have learned and touching other people's lives with your example. — Leonora Patawaran, Pasig City, Philippines
How to respect and relate to parents as the primary catechists of their children. — Anonymous, Boston, MA
What surprised you most about being a catechist?
I was surprised by how much I learned about the Faith from those I was catechizing. I always learned much more than I taught. — Dan Thomas, Dayton, OH
How much I love doing it. How much my students want to learn, even the reluctant ones.
— Carol Dotson, New Orleans, lA
What surprised me most about being a catechist was that I discovered that I loved teaching. I love making learning fun for the students. I later went back to school for my teaching license. — Sr. Nanette Zeimet, SND, Chardon, OH
The gift, beauty, and joy encountered in each child, especially those who are most challenging. — Anonymous, Boston, MA
What are the toughest — or the funniest — questions kids have asked you?
Can I pray for narwhals?
Do we take our voices to heaven?
What is God's phone number?
Why is impotence an impediment to marriage?
Who created God?
How did so many people come from just Cain and Abel?
Is my grandmother in heaven?
In the Garden of Gethsemane, how can Jesus pray to himself?
Why did Jesus descend into hell?
How can three people be one?
How can a piece of bread be Jesus' body?
Do pets go to heaven?
Is our priest married to Mary?
Were you at Jesus's crucifixion?
Funny stories:
A first grader once asked me, "What was the name of the angel who announced Jesus' birth?" Another student piped up, "Her name was Gloria — she wore a sign that said so!" — Anne Florian, Ardsley, PA
We were learning the Adam and Eve story, where God told them they could eat the fruit of all the trees in the Garden of Eden but never to eat the fruit from one of the tree. A child asked these questions: "Was the tree marked? Was there a sign that was clear for Adam and Eve so they knew which tree? Maybe they got confused?" I will never forget those questions. The child was serious. He could not believe that Adam and Eve disobeyed God. He wanted to give them the benefit of the doubt!  — Ann Coligado, Plymouth, MI
It wasn't a question but a prayer of thanksgiving for "angry birds." I didn't know at that time that Angry Birds was the name of a new video game, which one of my first graders was grateful to have. Little did I know, and I responded, "Thank you, God, for ALL birds!" — Donna Malinowski, Cinnaminson, NJ
***
Thank you to all our readers who participated!
This article was written by the Catechist Staff and appeared in Catechist magazine, September 2017.
Image Credit: Shutter Stock 87806761