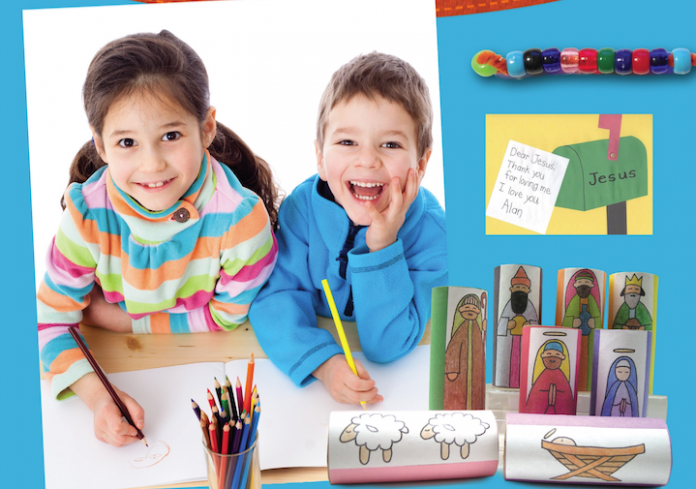 The Wolf and the Shield by Sherry Weaver Smith (Pauline Books & Media)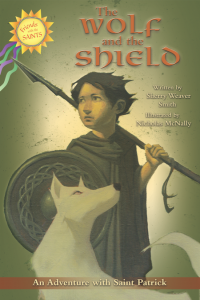 In ancient Ireland, eleven-yearold Kieran struggles to find his way in life. Should he remain home as a farmer, caring for his widowed mother and little brother? Or should he use his skill with the spear to join a warrior band? An orphaned wolf cub and some chance encounters with St. Patrick and his stories about Jesus add to Kieran's uncertainty. Grades two through four. Pauline.org
Easter Story Bible Activity Book by Leena Lane and Anna Todd (Pauline Books & Media)
Hidden pictures, word search, color by numbers, dot-to-dot, and more, all surrounded by full-color illustrations and the Bible stories of Holy Week thru the octave of Easter. Find the children hidden in the crowd on Palm Sunday. Help the disciples navigate the Road to Emmaus. Lots of fun and learning for grades K-2. Pauline.org.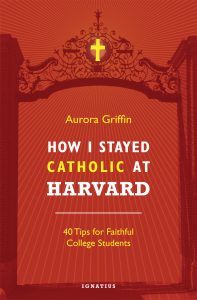 How I Stayed Catholic at Harvard: 40 Tips for Faithful College Students by Aurora Griffin (Ignatius Press)
College students are often assaulted daily by secularism, atheism, and hedonism. How does one stay Catholic in these circumstances? Ask the woman who successfully organized the cancellation of a satanic "black mass" in 2014. Aurora Griffin knows what the dangers are, and here she shares both the mistakes she made as well as the good strategies for prayer, community, and action that kept her Catholic. A great gift for high school students and youth group graduates. Ignatius.com
Catechetical Crafts for the Liturgical Year by Lee Palencar (Twenty-Third Publications)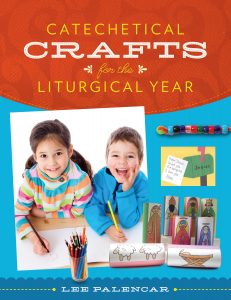 Enhance your catechetical lessons with beautiful imagery of the Church's liturgical seasons by having your students create these delightful, age-appropriate crafts! Arranged by month and liturgical season to help you plan, each craft includes an objective, a prayer, a list of simple supplies, and detailed instructions. Students in kindergarten, first, and second grades will love to create reminders of what they learn in their lessons. Topics include God the Father, Jesus, the Holy Spirit, Mary, self-awareness, other-awareness, family, choosing right from wrong, and the Rosary. TwentyThirdPublications.com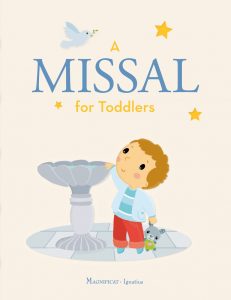 A Missal for Toddlers by Elen Lescoat (Magnificat)
This adorable board book (with a hard vinyl cover) focuses on exactly those parts of the Mass little ones can begin to understand and participate in. Cute illustrations and simple text covers the Sign of the Cross and short responses such as "Amen," "Thanks be to God," "Alleluia," and "Blessed be God forever." USMagnificat.net
Called and Confirmed: A Catholic Confirmation Journal by Christopher Klofft (Creative Communications for the Parish)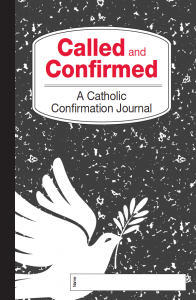 Help your students strengthen their faith as they reflect on the gifts of the Holy Spirit in an enriching and deeply personal way. Called and Confirmed: A Catholic Confirmation Journal is the perfect spiritual tool to help the recently confirmed continue to celebrate their new life in the Church. This journal is a powerful resource, allowing candidates to stay intimately connected to their faith at a critical time in their lives. With insightful prompts, provocative questions, engaging Bible verses, and plenty of space on each page for the user to write about their faith journey, this unique product will be treasured by its owner for many years to come. CreativeCommunications.com
This article was originally published in Catechist magazine, March, 2017.