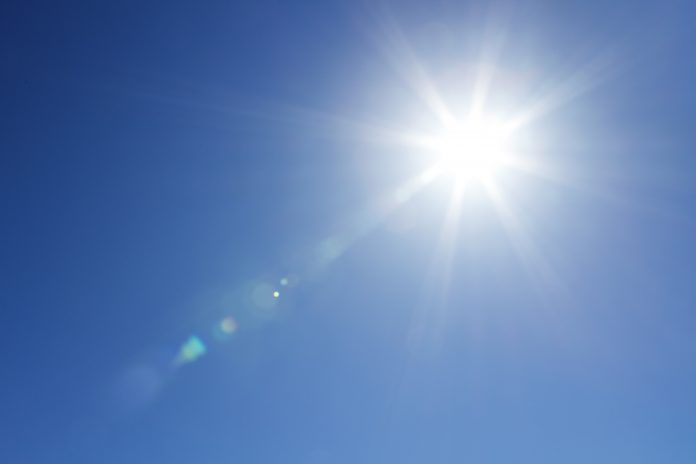 by Cullen Schippe
What is so darn fascinating about royalty? For a democratic people, we seem to have an inordinate love of all things royal. I am not talking about just kings and queens, princes and dukes. I include our passion for celebrity. We enjoy peeking into the homes and lifestyles of the rich and famous. Magazines that let us ogle the private lives of celebrated people fly off the shelves. Just about everyone has a few "star sightings" to share—at the drop of a hat.
In the liturgical year, forming a bridge between the Sundays in Ordinary Time and the Advent and Christmas Seasons are feasts that actually focus our attention on royalty. One is the Feast of Christ the King and another is the Feast of Our Lady of Guadalupe—Queen of Heaven and Patron of the Americas.
There is, however, a huge difference between the royalty revealed in Christ and his mother and the goings-on of royal families, titans of industry, or stars of stage and screen. In many ways, the Kingship of Christ and the Queenship of Mary show royalty turned upside down.
For example, earthly royalty are people of privilege—people who have others to do their bidding, who have wealth, who have status, who are accustomed to recognition and adulation. The prominent images of Christ and Mary, however, are of a suffering servant and a handmaid of the Lord. Theirs is royalty in service of others.
I am particularly fond of the story of the Virgin of Guadalupe (feast day, December 12). She chose to reveal herself to the simplest of Mexican peasants—Juan Diego (feast day, December 9). The image she imprinted on his coarse-woven tilma is an image that has been imprinted on us all. This woman clothed in the sun with her bare feet resting on the moon does not have the look of aristocracy or privilege. Instead, she is the picture of simplicity, prayer, service, hope, promise, longing—and fulfillment. Her image reminds us all that we need so much to care for one another, to be hospitable, to be kind, and to work to break the chains of poverty, fear, and isolation.
Stare at the image of Guadalupe long enough, and the elements of servant leadership become evident. You will begin to hear the Virgin ask the questions that a servant leader asks—questions that become part of a constant catechesis on how the followers of Jesus Christ and of his mother are to be in the world. The questions on her lips need to be on ours as well.
What do you need? We are constantly on the lookout for human need and no human longing is foreign to us.
How can I help? A son or daughter of the Virgin of Guadalupe seeks to provide help that is needed and wanted.
Where does it hurt? The handmaid recognizes people in pain and does not turn away.
Who is hurting you? The servant cannot rest when people are oppressed, demonized, or discriminated against.
Why are you crying? The handmaid is the dryer of tears—tears that are often signs of loneliness, loss, fear, depression, and hopelessness. The servant does not offer a tissue and walk away.

Can I carry that for you?The lesson of Guadalupe is that there is solidarity among us, and that our final judgment rests on how well we bear the burdens of others—especially those most in need.
The servant attitude ought to be part of all our catechesis as well as our catechetical spirituality. The woman clothed in the sun invites you to be fascinated by royalty—the royalty of service. In the season when the image of a helpless baby and his mother epitomizes the longings of all people for hope and salvation, it is good to remember and live that woman's outburst of joy.
"My soul proclaims the greatness of the Lord;
my spirit rejoices in God my savior.
For he has looked upon his handmaid's lowliness;
behold, from now on will all ages call me blessed.
The Mighty One has done great things for me,
and holy is his name.
His mercy is from age to age to those who fear him.
He has shown might with his arm,
dispersed the arrogant of mind and heart.
He has thrown down the rulers from their thrones
but lifted up the lowly.
The hungry he has filled with good things;
the rich he has sent away empty" (Luke 1:46-53).

Cullen Schippe has been in Catholic publishing for well over 40 years and currently serves as President and Publisher for the Peter Li Education Group. E-mail Cullen at cschippe@peterli.com.
---
Copyright 2011, Bayard, Inc. All rights reserved. This article is protected by United States copyright and other intellectual property laws and may not be reproduced, rewritten, distributed, redisseminated, transmitted, displayed, published or broadcast, directly or indirectly, in any medium without the prior written permission of Bayard, Inc.
This article was written by the Catechist Staff and appeared in Catechist magazine, October 2011.
Image Credit: Shutter Stock 101457976