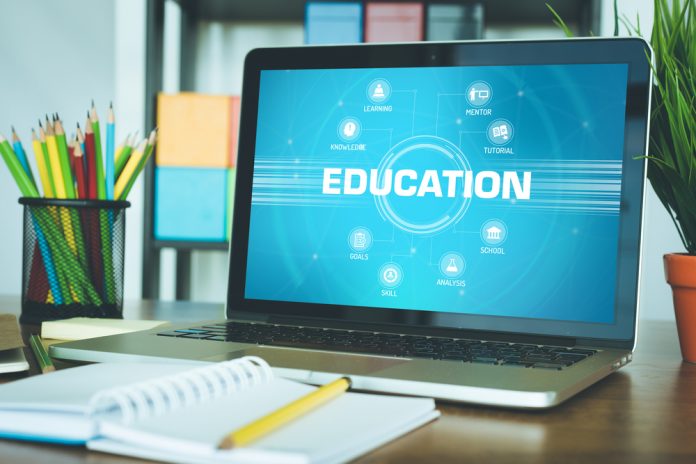 By Sr. Caroline Cerveny, SSJ-TOSF
Wondering what FETC stands for? It is the Future of Educational Technology Conference! I've been attending this conference since 2003. As a faith educator, why do I go? The students we deal with come from schools where the International Society for Technology in Education (ISTE) standards have affected the METHODOLOGY of today's teaching since 1998! But this conference, previously known as the Florida Educational Technology Conference, has existed over 35 years.
Originally, FETC was founded by a group of Florida educators. They saw the need to engage educators to not just learn how to use word processing, spreadsheets, and databases. They saw the need to engage teachers in professional development so that they could adapt their learning experiences and methodology to teach our 21st Century students.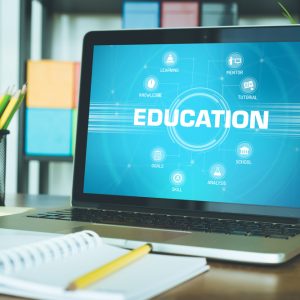 The vision of the conference: From the FETC.org website…
FETC provides CTOs, CIOs, Innovation Directors, Special Ed/Pupil Services Directors, Early Childhood Directors, Media Specialists, Technologists, Administrators and other Educators, the opportunity to explore the most effective integration of technology across the curriculum — from preK-12 — through premium sessions, intensive workshops, various concurrent sessions, live demonstrations of several hundred hardware and software products, plus much more.
This year I attended the pre-conference "FETC 2017 Executive Summit." I met participants who are principals and vice principals – elementary and high school, ed tech specialists responsible for training their faculty members, and school IT personnel. The takeaways from the varied sessions:
Keynote speaker, Eric Sheninger, Senior Fellow and Thought Leader on Digital Leadership, challenged us to engage in "change" with our students to engage and inspire them with awe! We live in a world of innovation. How are we innovating in the classroom? What role will Virtual Reality have in today's classroom? Are we truly engaging today's student? Statistics indicate that we are not! (See  Graph 1 and Graph 2, below.) Our kids are becoming self-directed learners. They learn differently and are motivated differently. I wonder: In faith formation, are we still teaching with the mindset of previoius generations?
Greg Bagby, Principal, Barger Academy of Fine Arts (Tenn.) spoke about Increasing Home Connectivity: Equity in the Digital Age. Various models were highlighted. In North Carolina, a school district collaborated with churches in their area so that their kids could go to their church centers to work on their homework. A wonderful opportunity to create relationships with these families and students.
A panel addressed Designing Effective Learning Spaces: Remix Learning. Classroom space in today's schools is changing. One of the comments made "If we do not innovate, we have cheated our students out of their future." I began to wonder how do we design our faith learning spaces so that they reflect 21st century learning?
Rafranz Davis spoke on Supporting Digital Pedagogy. Her task is to engage teachers in exploring digital pedagogies and technologies that can enable learning beyond the classroom and facilitate the sharing of information asynchronously. How? To create an entire school districts professional development plan. Who in our dioceses engage with our everyday catechists to engage in digital pedagogy?
Keynote Thomas Murray, Director of Innovation, Future Ready Schools, Alliance for Excellent Educational spoke on The Future of Collaborative Leadership and Culture Change. He called to our attention the amazing innovation happening all around us – the driverless truck, Netflix video – not Blockbuster, technology over time gets cheaper and better, Amazon Go – where you walk out the store door and you have automatically paid for the items you purchased as you walk out. How will we use augmented reality and virtual reality in our learning world? The challenges are: We've got these tools, what can we do with these tools? How can we change the world? How can we engage our students to be digital disciples?
I am pondering my experience at this pre-conference. What I heard loud and clear is…
We are challenged today to engage our students. If my sister's family is a model, already in the 5th and 6th grade her children were saying – "I don't want to go to the parish religious education classes. It is boring!" So – how do we engage them to be excited about their faith? What methods might we need to engage in?
Training and formation of teachers is important to engage them in a 21st Century world. Are we training our DRE's, CRE's, and others to engage in a 21st century learning world?
What is discipleship today? How might we blend our message and traditions with technology as creative digital disciples?
FETC is a wonderful conference to learn about what is happening with technology in today's educational world. The key question – what can we learn from this world and adapt quickly and easily into our faith learning environment? Go to www.fetc.org to see what is happening for the 2018 conference. Hope to see you there!
Bio: Sr. Caroline Cerveny, SSJ-TOSF, DMin, is a faith-based educational technology specialist. She is founder and president of Digital Disciple Network and co-founder of Digital Discipleship Boot Camp. Visit Facebook.com/digitaldisciplenetwork to share what is happening in your parish.
Image credit: Shutterstock Image 423923875.