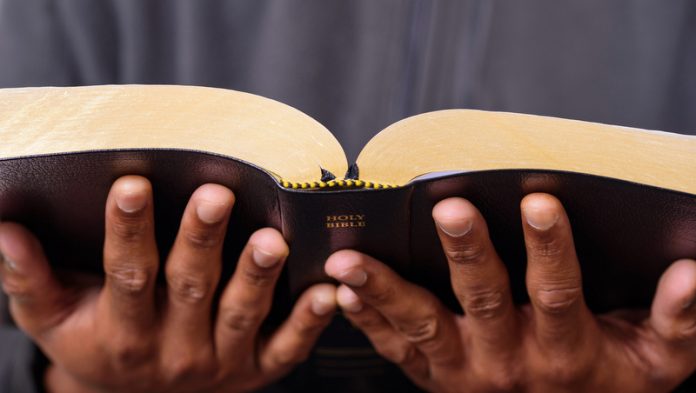 Question: I'm a catechist, yet I'm still new to Bible study. What advice do you have to help increase my devotion to Scripture? — Ann M., Worcester, Massachusetts
Sue Grenough responds…
The General Directory for Catechesis says, "Sacred Scripture should be the very soul" of the formation of catechists (n. 240). The National Directory for Catechesis states that catechists must be firmly rooted in sacred Scripture (n. 55E). How does a catechist proceed in this study?
For our personal faith, study of the Scriptures can occur through individual study, in a group, or in a more formal class setting. The goal of steeping ourselves in God's word is to nourish our faith so that our words and life make God visible in everyday life.
Skills needed
There are some skills we can develop to make this a reality.
First: Make the reading of Scripture a frequent, if not daily, habit.
Second: It is very important to read the introduction to each book of the Bible as well as the footnotes. These sources of information are valuable for the context of the reading.
Third: Make use of the wisdom of Catholic Scripture scholars by referencing a commentary and/or a dictionary.
Fourth: Read more than the lectionary selections. Read an entire chapter or, better, an entire book. Then the hearing of the lectionary selections during Mass will have the added significance of the context in which they occur.
As we steep ourselves in the Scriptures in these ways, these practices will filter down to those to whom we minister. If we exhibit ease with approaching the sacred texts for nourishment and guidance, the faithful entrusted to our care will be encouraged to use the Scriptures for their own benefit, as well. Guiding the faithful to read the information about the books in the Bible through the introductions and footnotes will help develop the appropriate reading habits for Scripture. Investigate together the customs and concerns of the people of another time and place, and discover together God's care and mercy for humankind. What we practice regarding Scripture for ourselves will be the same traits we encourage and pass on to the faithful.
"For whatever was written previously was written for our instruction, that by endurance
and by the encouragement of the scriptures we might have hope" (Romans 15:4).
EDITOR'S NOTE: This response is excerpted from Chapter 5, written by Sue Grenough, in Breaking Open the Scriptures: Inspiration and Professional Growth, as part of the Called to Be a Catechist series, 2017. Published by Twenty-Third Publications. Used with permission. All rights reserved.
Sue Grenough, EdD, has worked extensively in the field of catechesis as a parish and diocesan director of religious education. She teaches at Spaulding University, Louisville, Kentucky.
This article originally published in Catechist magazine, September 2018